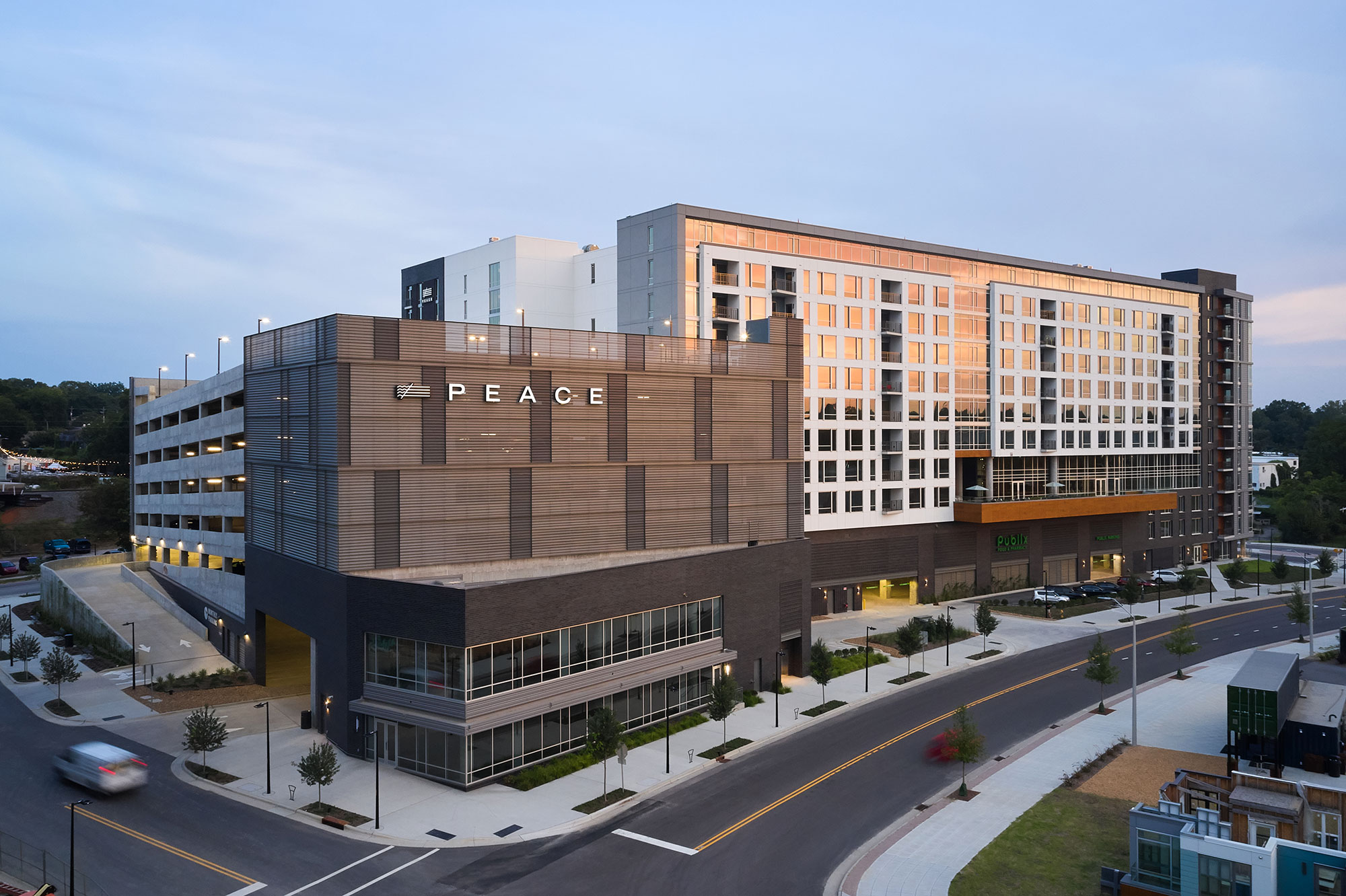 Services
Architecture, Interiors, Landscape Architecture
Project Size
417 units
55,000 sf retail
257,000 sf parking
Renewed Space. Renewed Energy.
Raleigh, NC
Where some saw rubble, abandoned buildings, and vacant lots, we saw a vision of what yet to be conceived – a renewed space, streets bustling with people, and a breath of new life energizing a place that was forgotten.
We partnered across our organization – from master planning to design – and with the City of Raleigh, Department of Transportation, developers, and engineers to meaningfully connect the community downtown, while still embodying the spirit of the changing landscape and honoring Raleigh's rich history.
Awards

2021 Mixed-Use Merit Winner

Multifamily Executive Awards

2021 DesignWorks Multifamily Honorable Mention

Downtown Raleigh Alliance
How a single building ignited a movement.
The Peace Raleigh Apartments are the first phase of a district-level project reestablishing the Northern Gateway to downtown Raleigh and rejuvenating one of Raleigh's oldest neighborhoods, Smoky Hollow.
Dwellers delight.
Residents can choose from 30 different floor plans while soaking in panoramic views of the city. They also enjoy one-of-a-kind experiences like on-site concierge services, workspaces, health and wellness spaces, and more. A mix of balcony sizes, shapes, and materials provides the building with playful exterior elements, adding interest and dimension.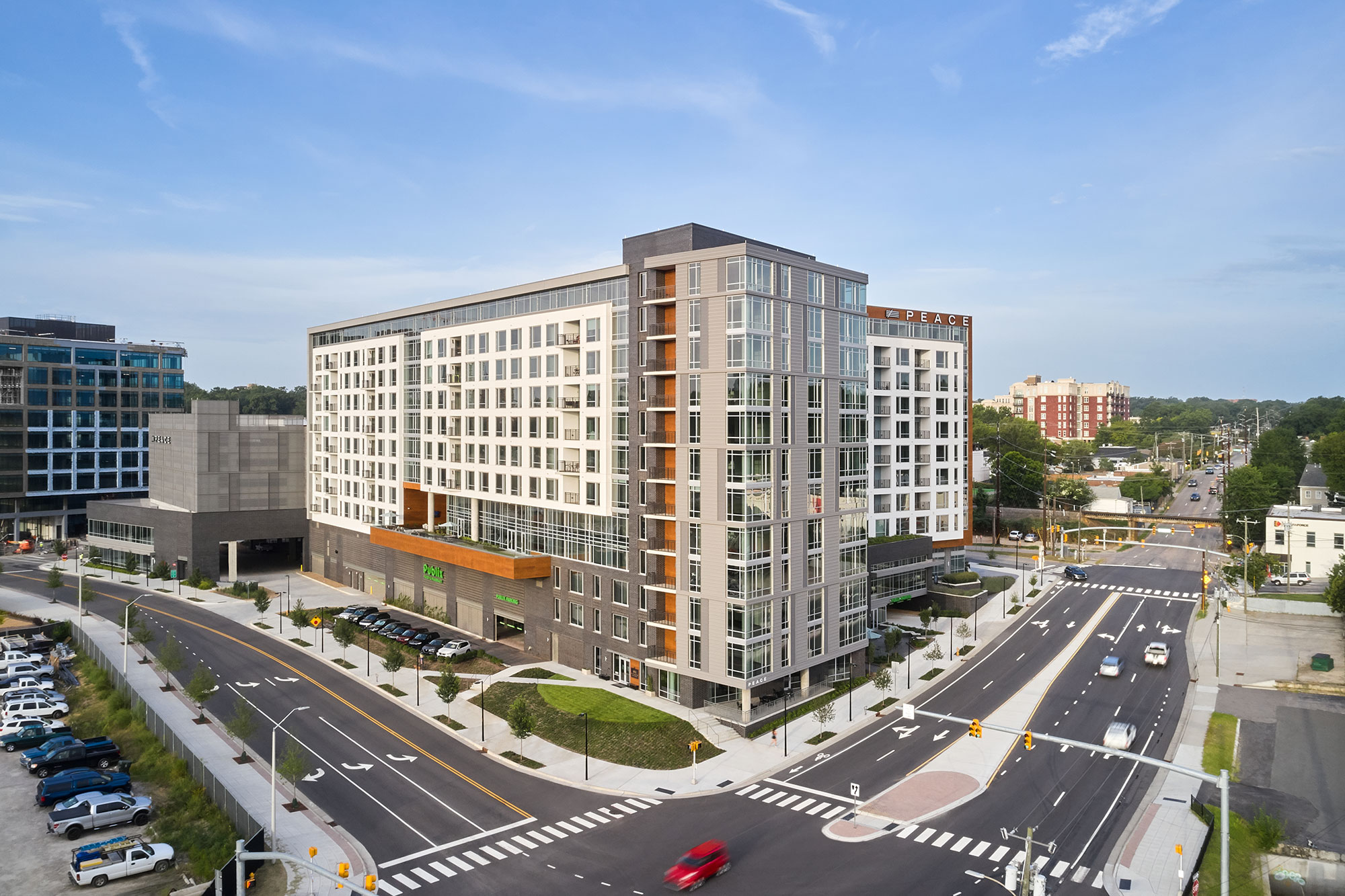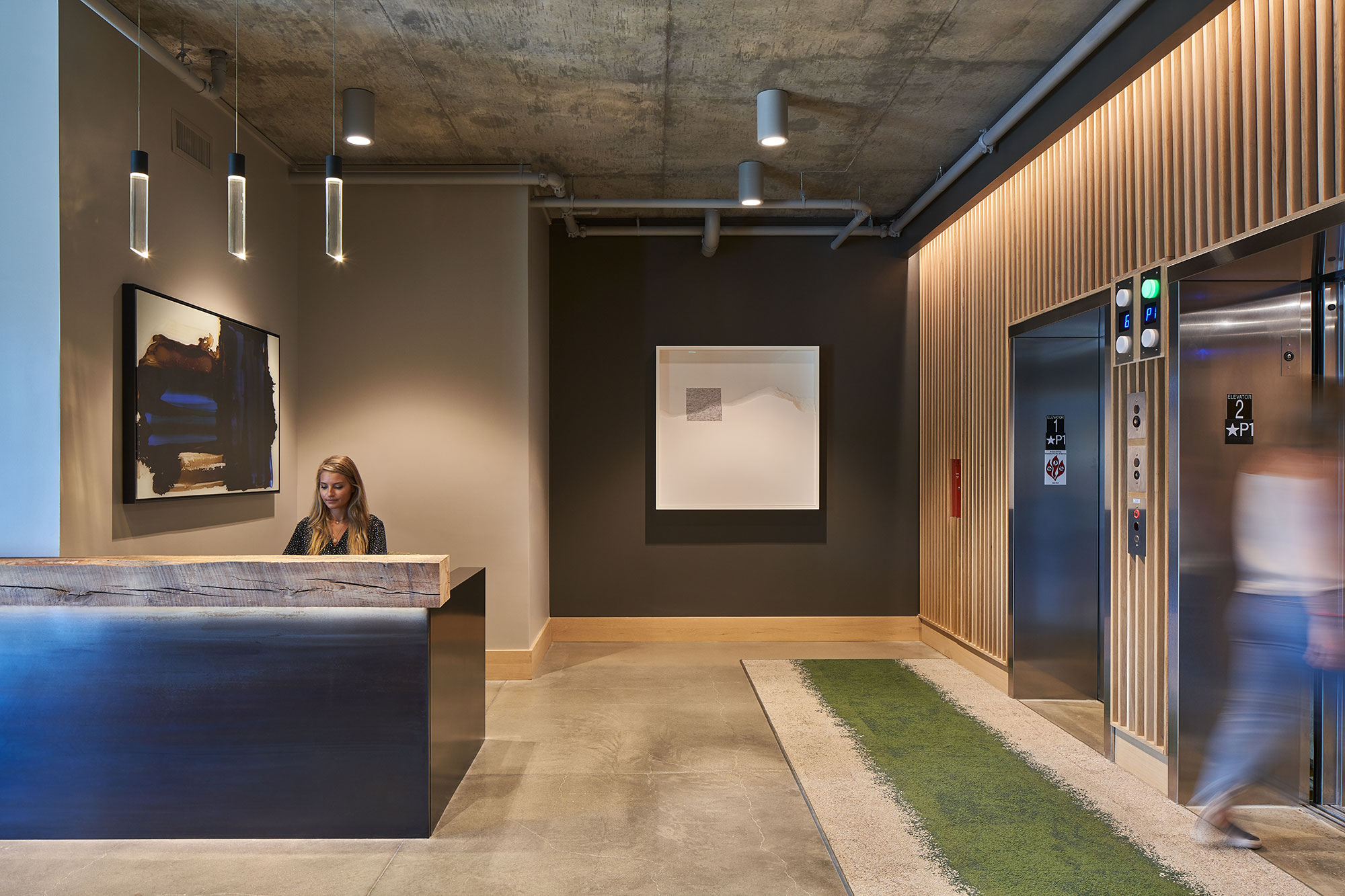 Organic Modernism
Peace's eclectic pallet and composition of exterior building materials create a contrast of dark-toned bricks, charcoal colored metals, natural wood siding, and a focal point of white, outlining the central core of the building. In addition to the outward curvature of the sky terrace, floor-to-ceiling glass highlights the top floor, emphasizing the collision of building and sky
Cline Design's work on Peace Raleigh Apartments exemplifies a commitment to collaboration, transformation, and innovative design.
Locally Sourced. Artfully Crafted.
Peace incorporates the Raleigh community's rich history. The design draws visual references from the site's former minor league baseball stadium, and work by talented local artisans and businesses includes an exterior mural. Peace also emphasizes Raleigh's status as "The City of Oaks" with natural wood and greenery elements.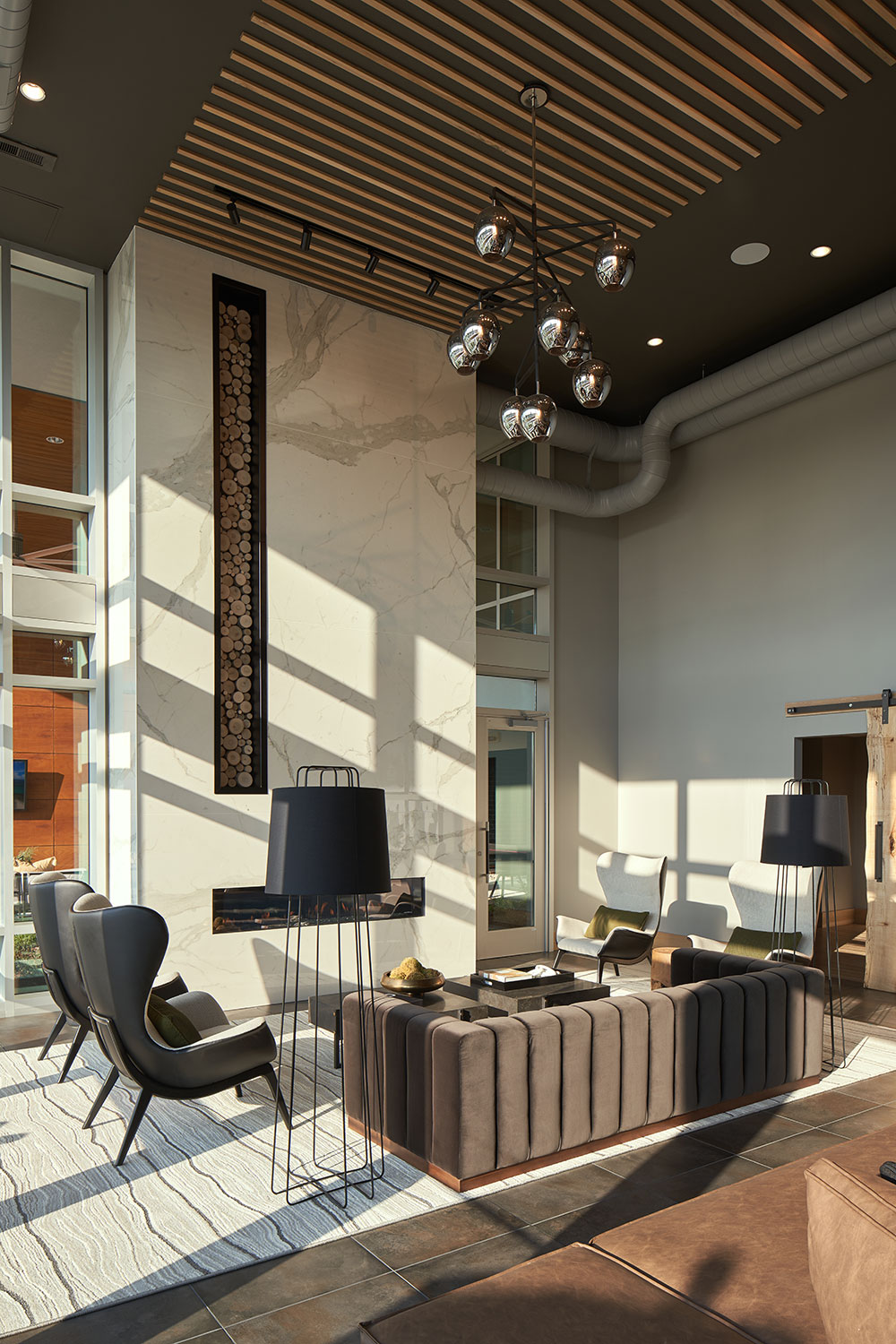 Fresh for all.
With the integration of the first-ever full-service downtown grocery store, Publix at Peace provides residents and the surrounding Smoky Hollow neighborhood with immediate access to fresh food, while giving the retailer a ready-made customer base.
We have a long relationship with Cline Design. Their expertise in many different areas is deep. And their people are top notch.