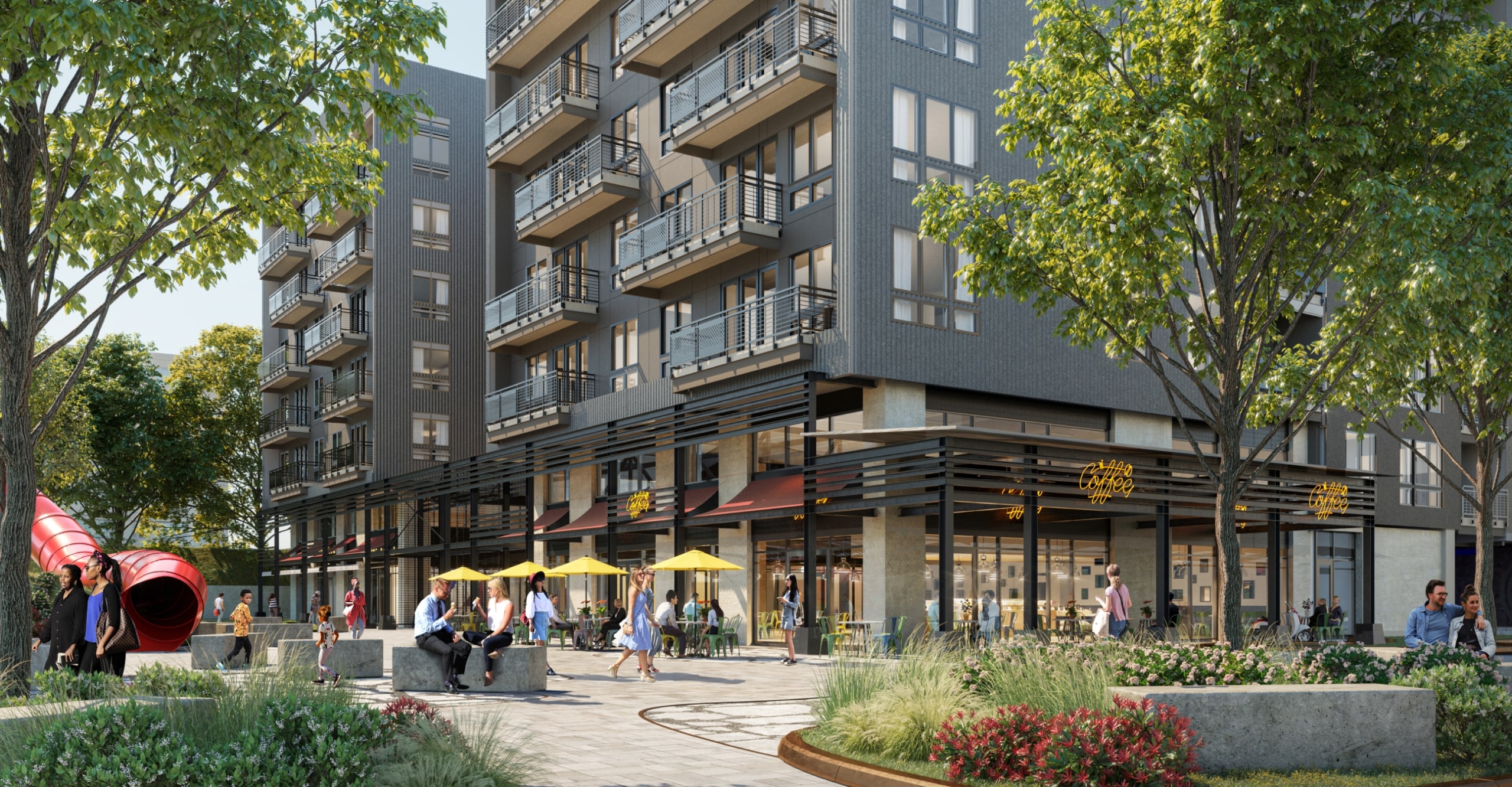 Services
Architecture, Interiors, Landscape Architecture
Project Size
220 units
29,500 sf retail
Construction Type
Type III-A over Type I-A concrete podium
Former Steel Plant Fuels Rebirth.
Raleigh, NC
Raleigh IronWorks' site was a forgotten relic of Raleigh's industrial past and held immense potential for transformation. With a rich history rooted in the former location of the Peden Steel Company plant dating back to the 1800s, the site presented an opportunity to create a truly unique destination within the city's urban fabric. Inspired by the "reduce, reuse" motto from the more recent recycling center that operated the property, the goal for the new development was to repurpose as many materials onsite that held historical significance. Through honoring the site's industrial heritage while infusing modern elements, The Forge at Raleigh IronWorks was born.
Salvaged remaining steel.
Immersing themselves in the history of the Peden Steel Company, the design team carefully selected materials salvaged from the existing structures and incorporated them directly and drew inspiration from their textures and forms. Striving for cohesiveness and community engagement, the team tackled fire regulations and maximized glazing to create a unified aesthetic across all buildings and incorporated exposed steel structures to emphasize communal spaces and retail areas.
Shipping container-esque pool.
The pool amenity area purposely resembles the look of a shipping container, nodding further into the industrial trend, equipped with windows to exude a certain luminescence into the pool by those walking by. Expansive balconies allow residents an immersive experience overlooking the public plazas, and an upper-level amenity courtyard provides panoramic views accessible to all residents.