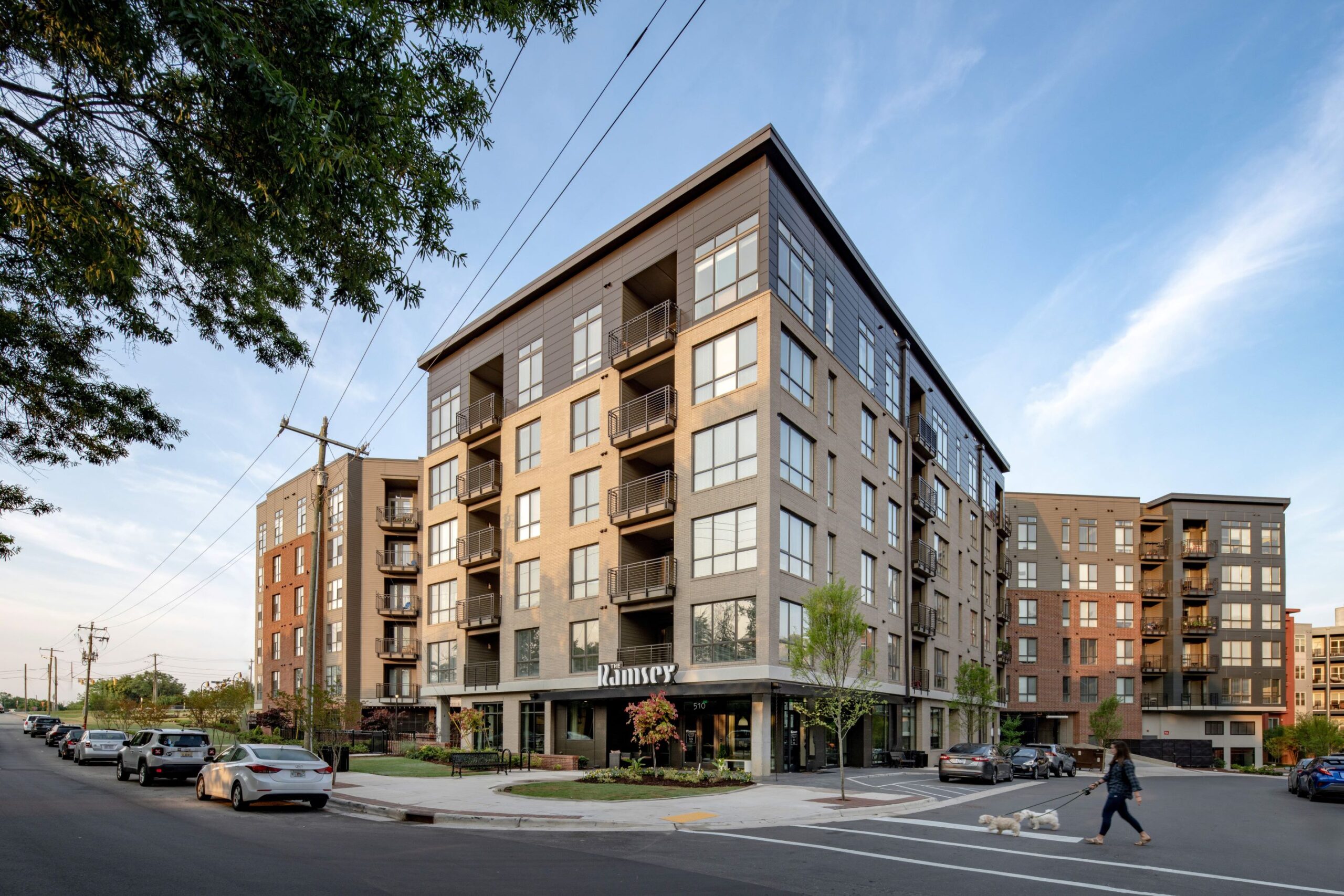 Services
Architecture, Interiors, Landscape Architecture, Planning
Durham Grit & Luxury.
Durham, NC
The Ramsey is a newly completed residential development in the heart of downtown Durham, just steps away from the Durham Bulls Athletic Park. Completed in August 2022, the five-story building comprises 240 units, 8,200 square feet of amenity space, and a 114,000-square-foot cast-in-place concrete parking garage.
Awards

2023 Space Awards Top Multifamily Development

The Triangle Business Journal
Wine lounge & on-site market.
An exquisite wine lounge is a standout feature, offering residents the opportunity to indulge in a refined wine experience, and allowing the use of personal wine bottles stored in lockers within the community wine fridge. In addition, a designated residential market serves as a convenient on-site option for residents to satisfy their cravings or grab a quick bite to eat.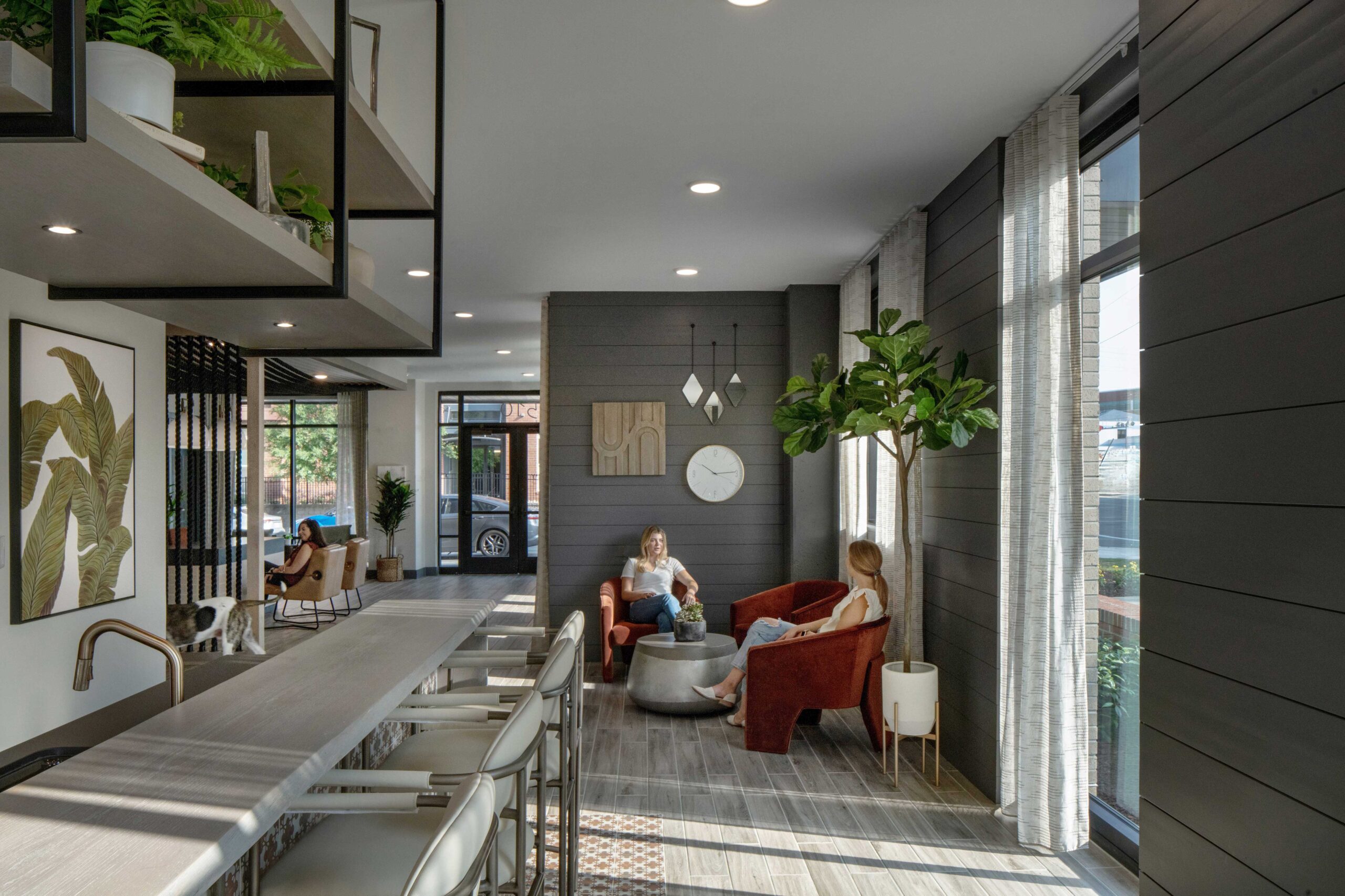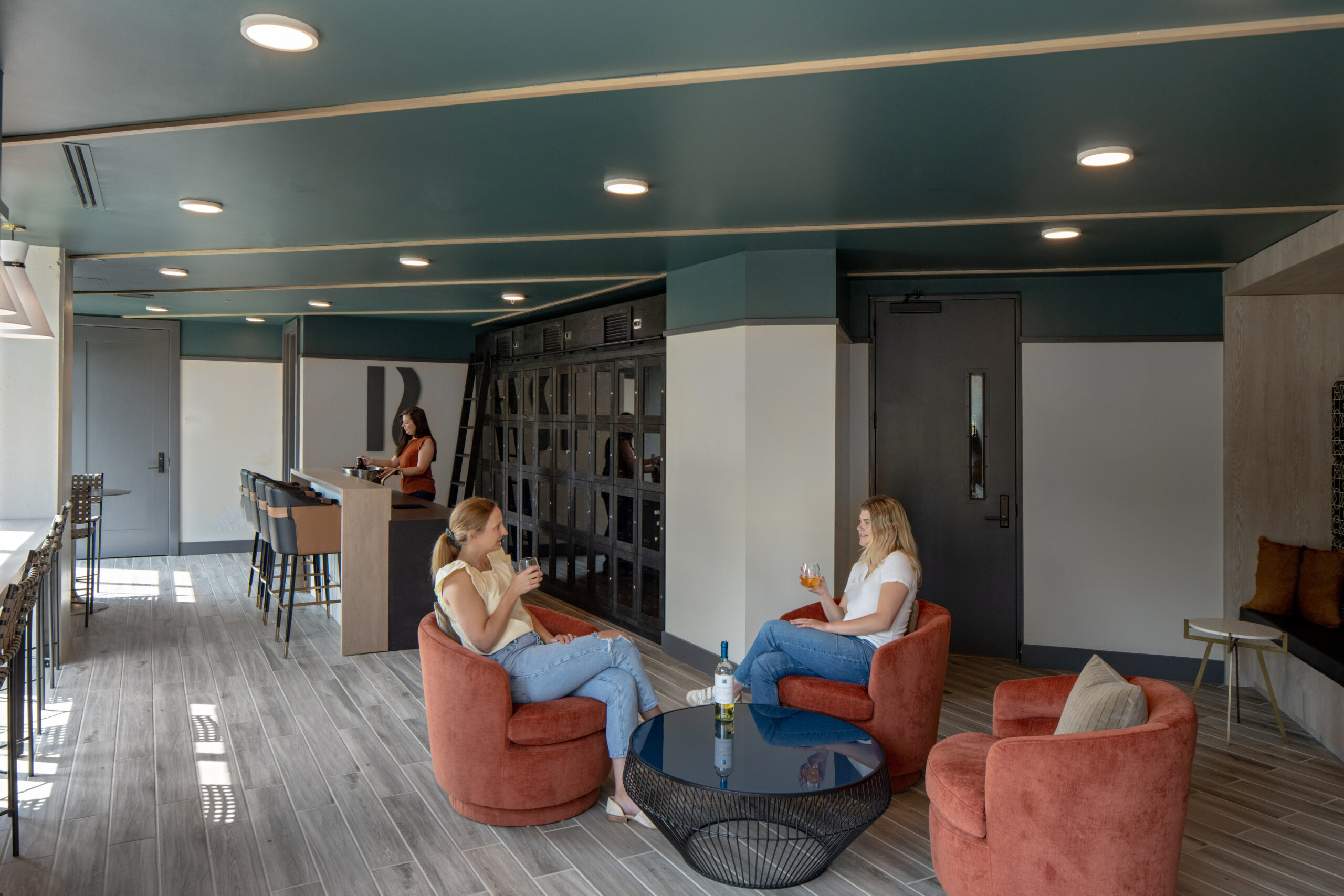 Steel & concrete landscaping.
The community features multiple courtyards with steel and concrete structures, providing serene spaces for relaxation and tranquility. The choice of steel and concrete materials was not accidental; it reflects a deliberate effort to balance aesthetics with durability.