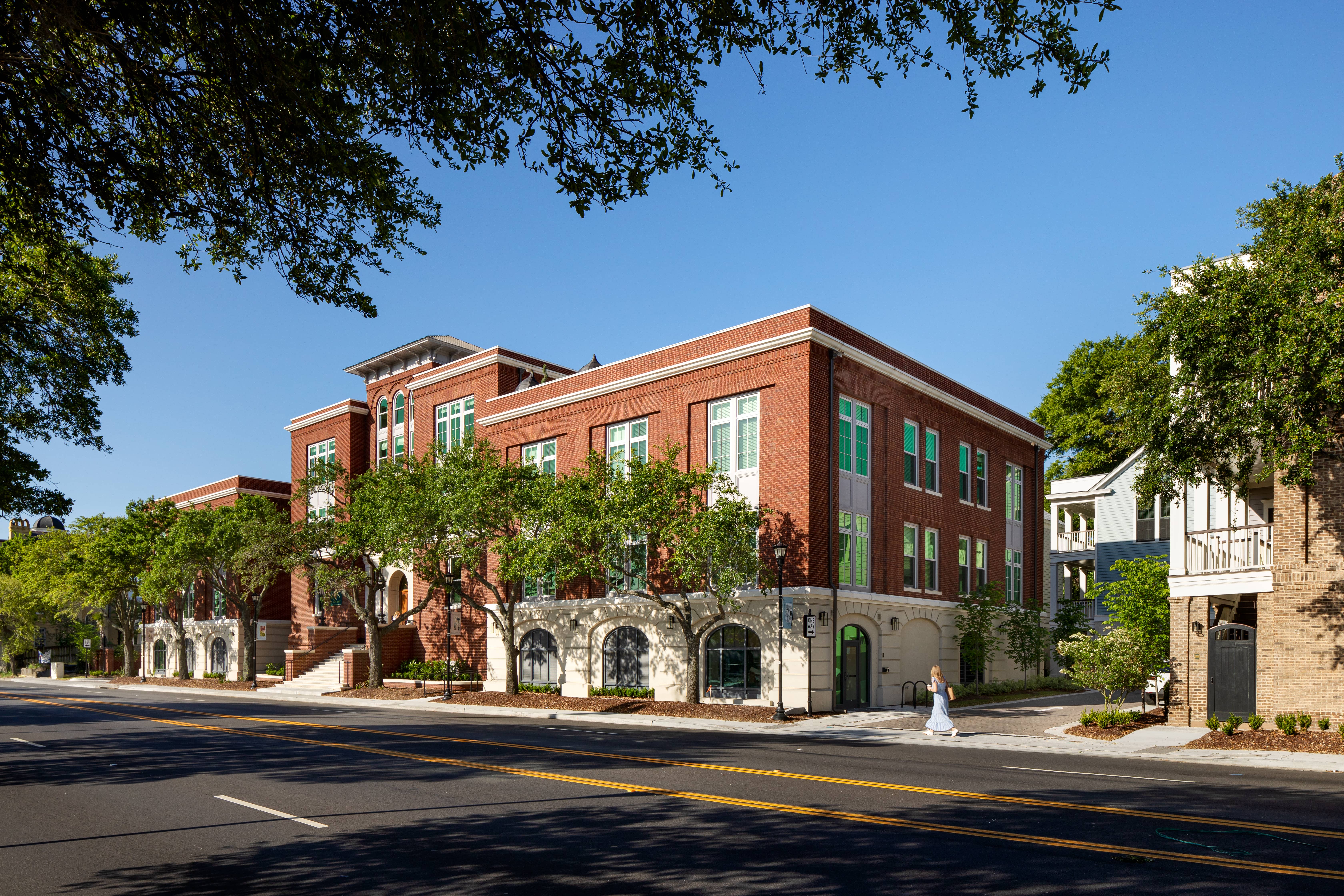 Charleston's Upper Peninsula Charm Ignited.
Charleston, NC
Cline Design partnered with Sottile & Sottile to craft 655 East Bay to align with the City of Charleston's Board of Architecture Review design standards by creating a visually appealing but cohesive residential development in harmony with the upper peninsula's historic character.
Awards

2022 Carolopolis Award for New Construction

The Preservation Society of Charleston
Varying scales and heights.
The exterior design incorporates varying scales and heights, and historical elements such as corbeling, parapet cap detailing, and a symmetrically centered grandeur staircase facing East Bay Street, serving as the striking focal point. The larger main structure, clad in brick, houses 51 apartment units.
Nostalgic carriage houses.
The six separate carriage houses, utilized as three-story townhomes, feature private porches adorned with subtle white columns and picket railings. The scale of the smaller carriage houses ensure a smooth transition from the existing neighborhood character to the west.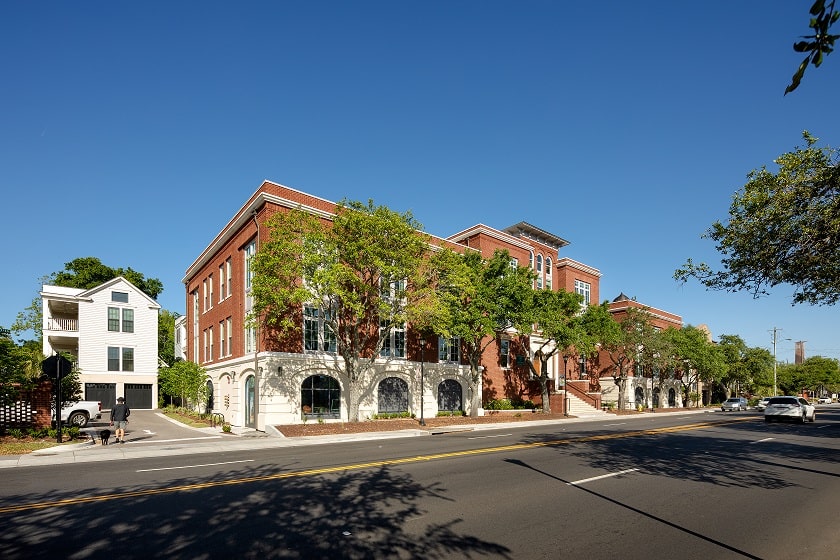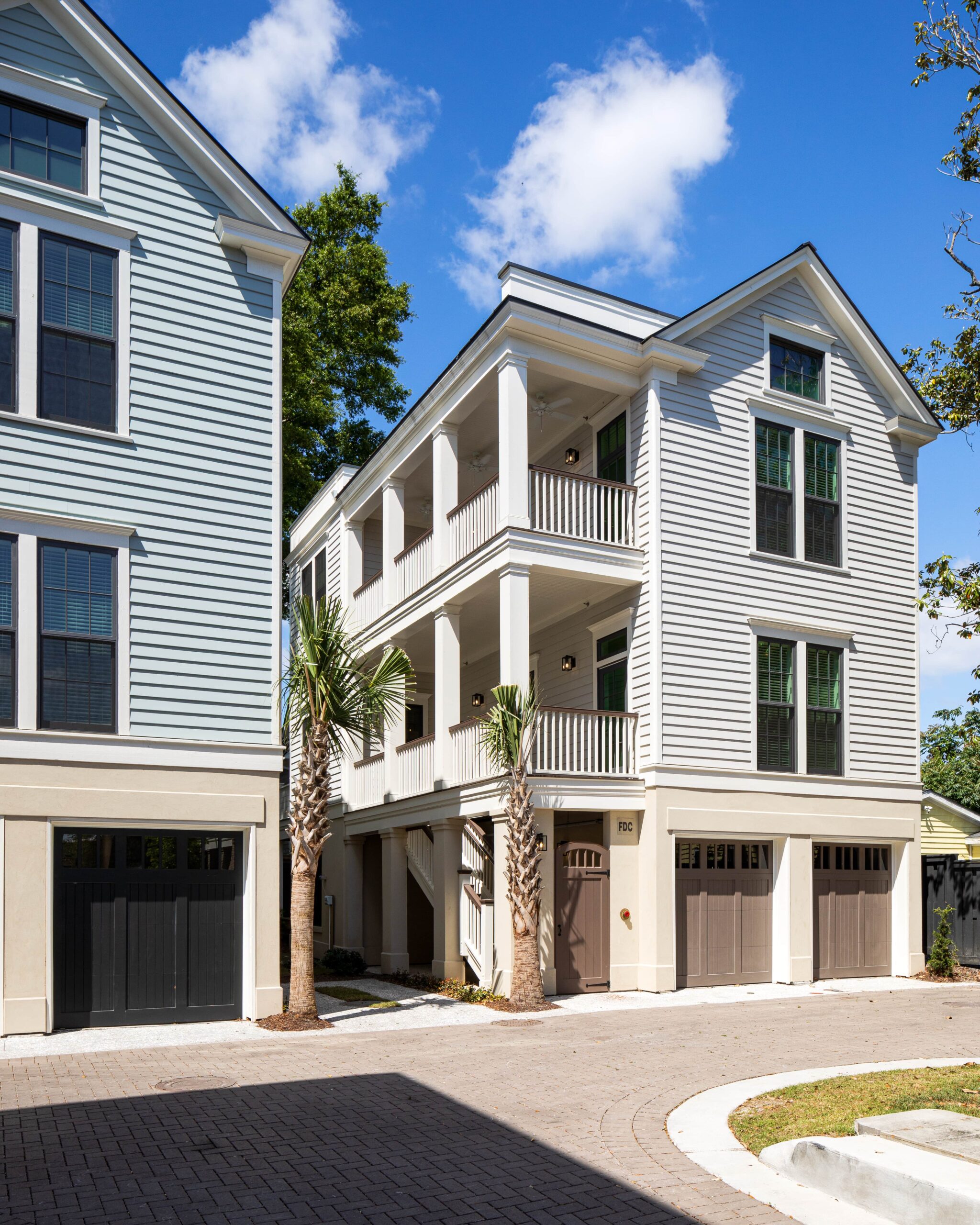 Awaiting behind residential gates.
An intimate brick street court tucked behind the residential gates provides circulation into the site as well as a small pocket park and gardens with enclosed brick sitting walls. The front exterior of the building is addressed at street level with large curvature glazed windows fronting the former site's untouched natural live oak canopy trees.