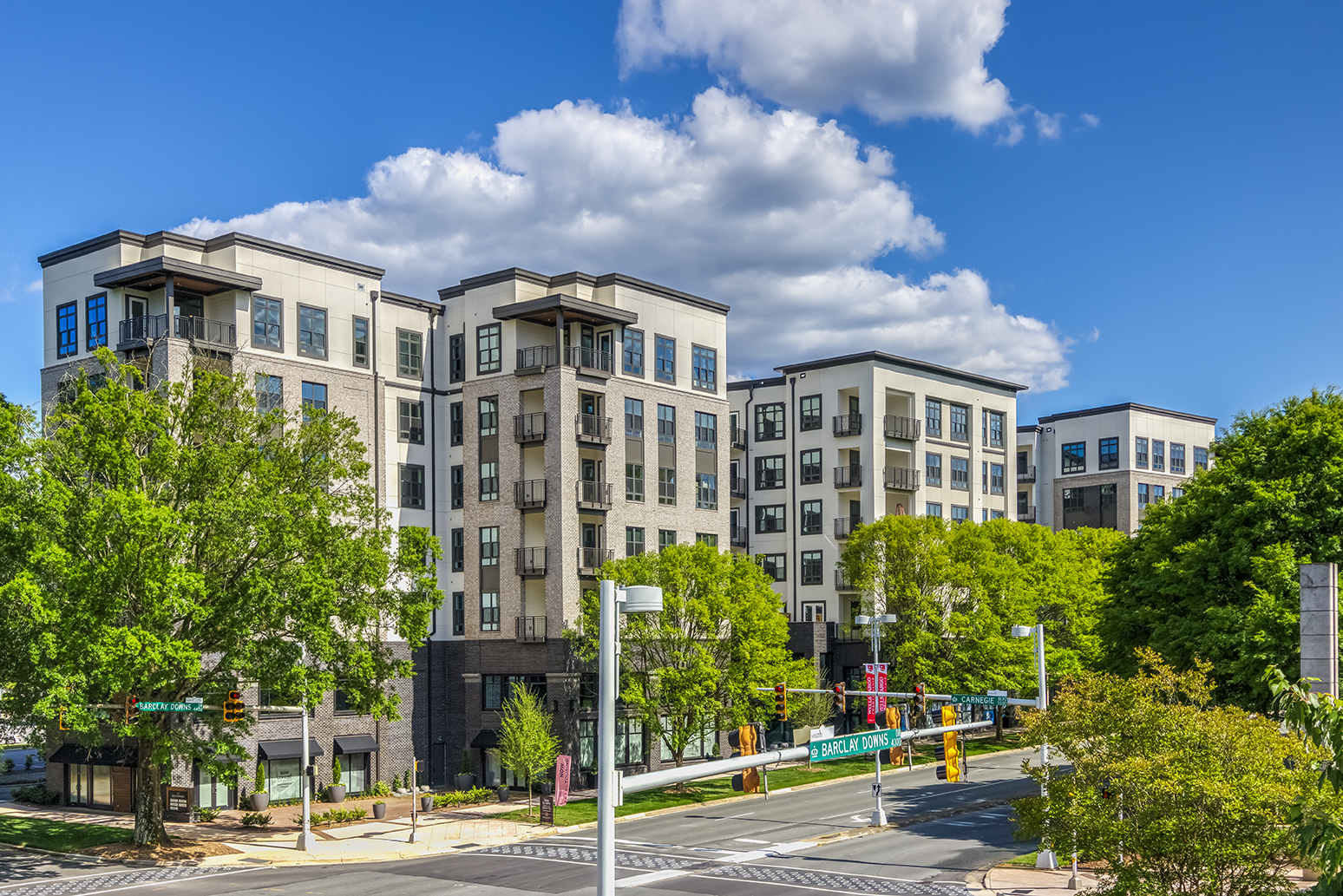 Project Size
203 units
14,000 sf retail
336 space integrated parking deck
Revitalized SouthPark corridor.
Charlotte, NC
The SouthPark neighborhood in Charlotte, known for being the second largest business district in the Queen City, needed more housing options to meet the community's growing needs. The site, located at the corner of Carnegie Road and Barclay Downs Drive, was previously occupied by an outdated office building, contributing to an underutilized area in a prime location adjacent to SouthPark Mall. With over 40,000 people commuting to this district daily, Zom Living aimed to revitalize this corner, creating a mixed-use development that brought more retail and restaurant tenants into the area, created more pedestrian traffic by investing $225k into sidewalk improvements, and offered additional living options – including townhome layouts – to cater to the neighborhood's demands.
A retail revival.
Introducing additional retail and restaurant options enhanced the area's appeal and was a catalyst for transforming Barclay Downs Drive into a thriving retail corridor. Hazel SouthPark accommodates 14,000 square feet of retail space for four tenants, and caters to parking needs for both retail and residential by reserving 110 spaces for retail in the integrated parking deck with the remaining allocated to residents.
Penthouse pool views.
Amenities are abundant and cover 9,400 square feet of space within the 6-story mid-rise building. In addition to apartment units, the community includes townhome units, referred to as penthouses, overlooking the top-flour lounge and pool courtyard. These units have their own private entrance and patio adjacent to the rooftop pool.