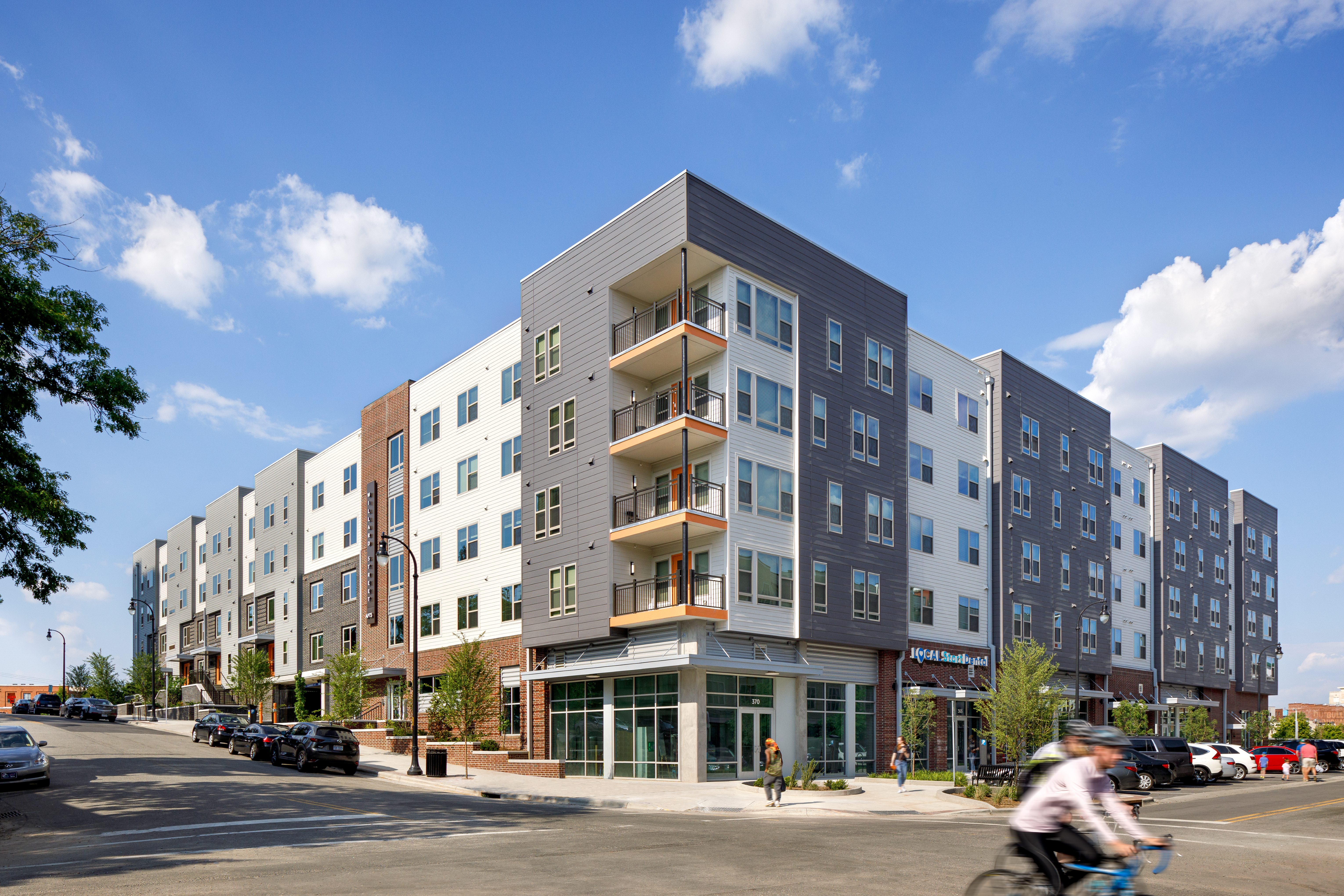 Services
Architecture, Interiors, Landscape Architecture, Planning
A Community's Vision Brought to Life.
Durham, NC
What began as a vision from local advocates, Durham CAN, and The Coalition for Affordable Housing and Transit, Willard Street Apartments is a high-quality, affordable housing community in Durham's core adjacent to the Durham Station Transportation Center. Rather than encouraging gentrification by displacing the development outside the city, the design team, along with developers, DHIC and Self Help, and local finance partners, transformed a once-forgotten city-owned patch of land into a sanctuary, where safe and comfortable units await those who earn 30% to 60% of the area's median income.
Partnering with the University of North Carolina's School of Dentistry, Local Start Dental, a free/low-cost dental clinic, is situated in the ground-floor retail space of the building, providing easier access to dental and healthcare needs for residents who cannot afford or do not have health insurance.
Awards

2022 Space Award for Top Mixed-Use Development

Triangle Business Journal

2022 North Carolina Housing Award

North Carolina Housing Finance Agency

2022 Champion Award for Community Enhancement
Symbolic colors and cultural connections.
The site is within walking distance to many downtown Durham civil and cultural landmarks. The exterior orange accents incorporated into the building are derived from the symbolic color of the Hayti Heritage Center, which honors Durham's historic African American neighborhood, the Hayti District. Exterior murals were purposefully curated by a local Durham artist to educate and celebrate the indigenous tribes that previously lived on the land.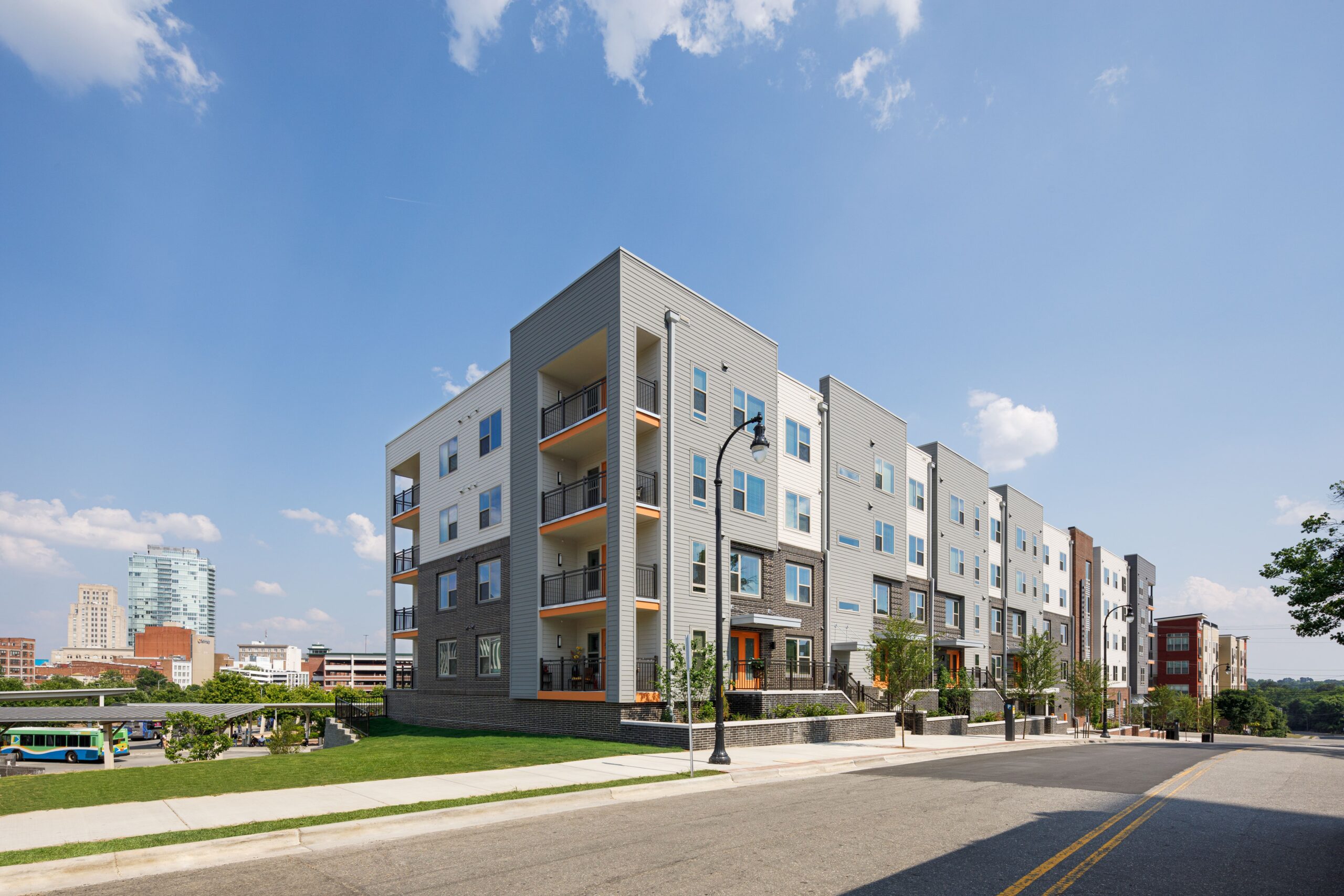 Street activation and breathtaking views.
The main residential entrance along with forecourts and stoops activate Willard Street. Simple forms and durable yet economical exterior materials are articulated with visually interesting patterns and details. A secure, elevated plaza serves as the communal heart of the project, providing dramatic views of downtown Durham and shared amenities that include a playground, covered picnic shelter, benches, grilling stations, and a multi-purpose turf.
Nods to those who paved the way.
The internal community spaces serve residents with a variety of options that allow for cozy gathering, studying, group activity, physical fitness, and quiet retreat. Interior artwork displays local Durham artists' celebration of Durham's African-American past influences in the city.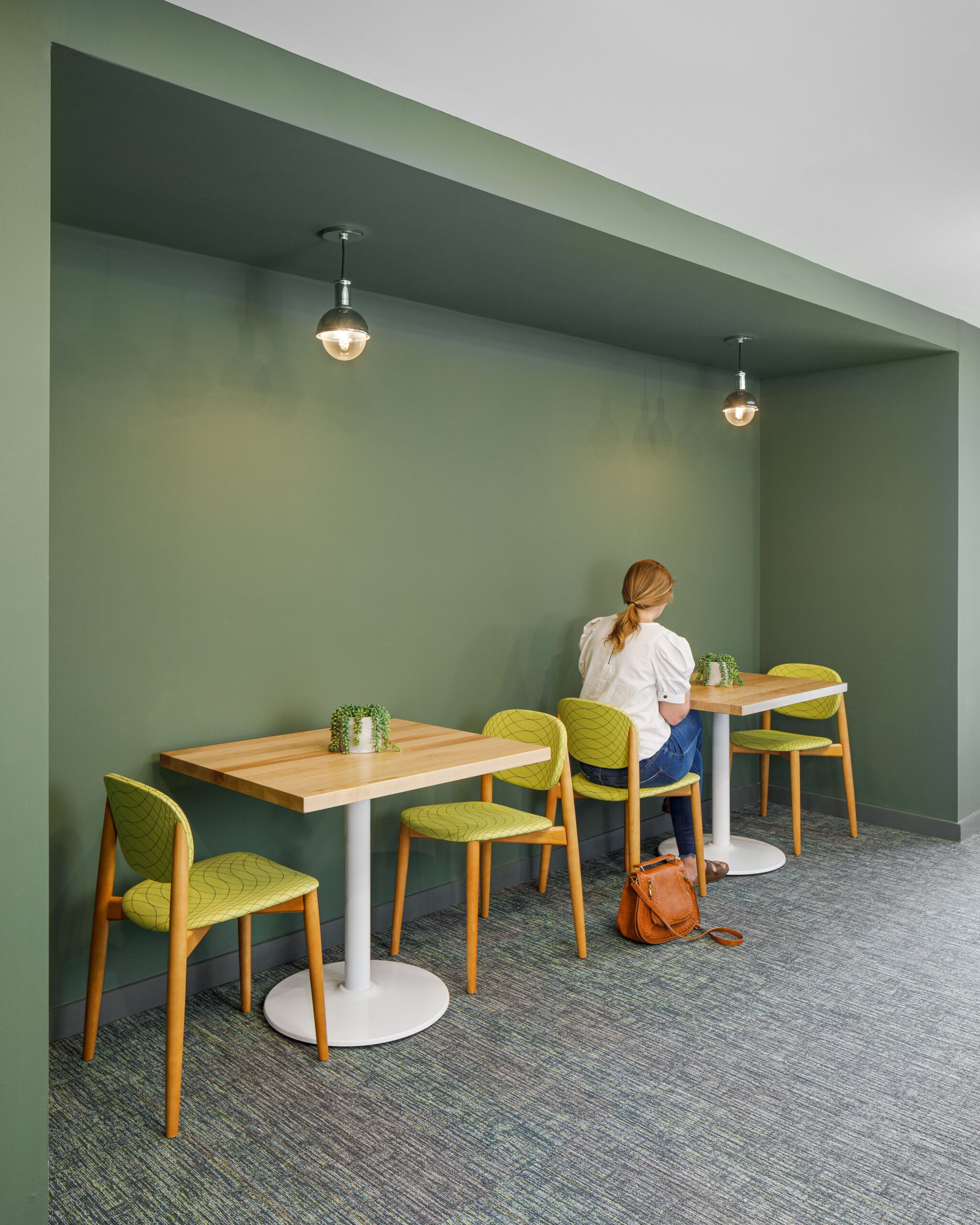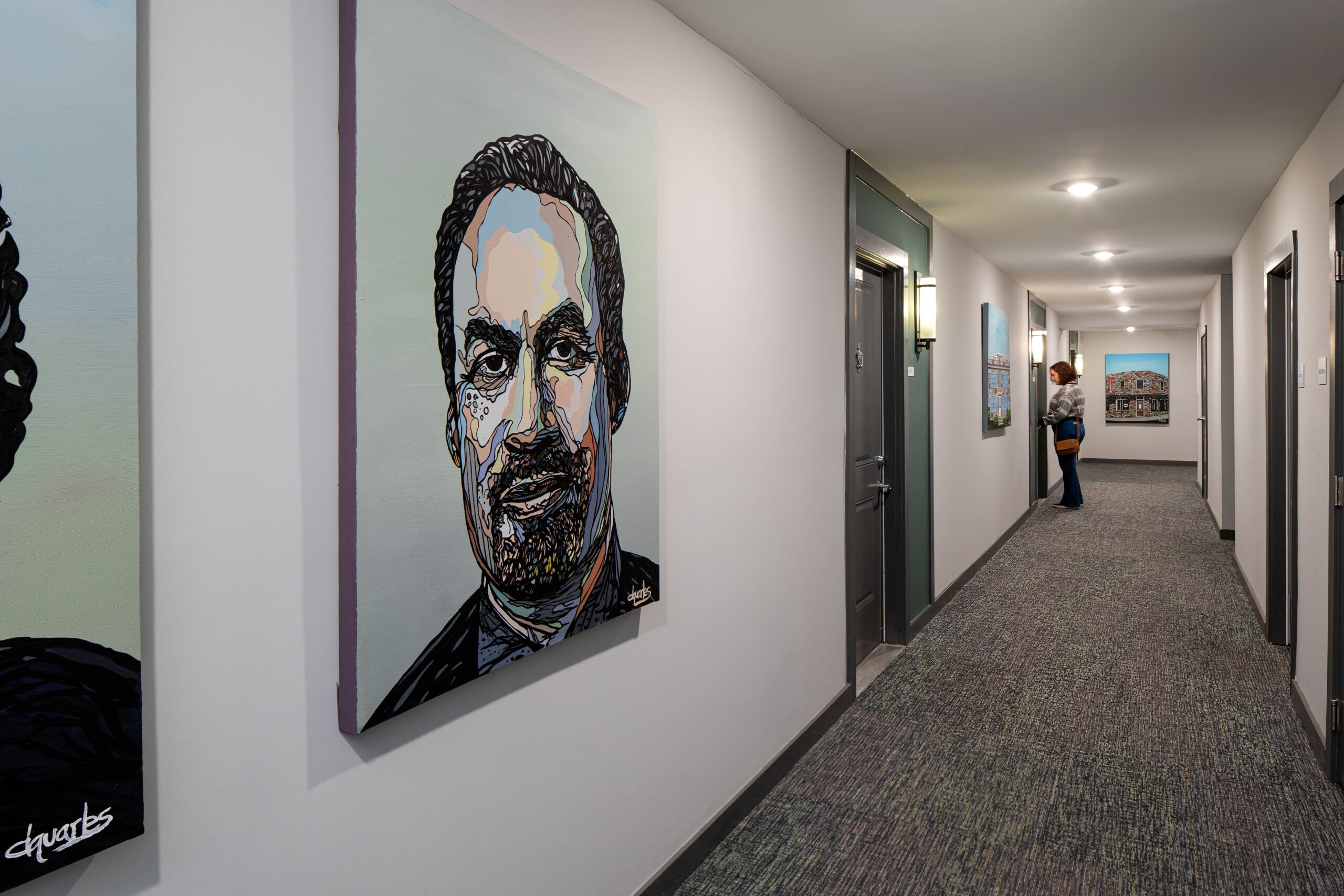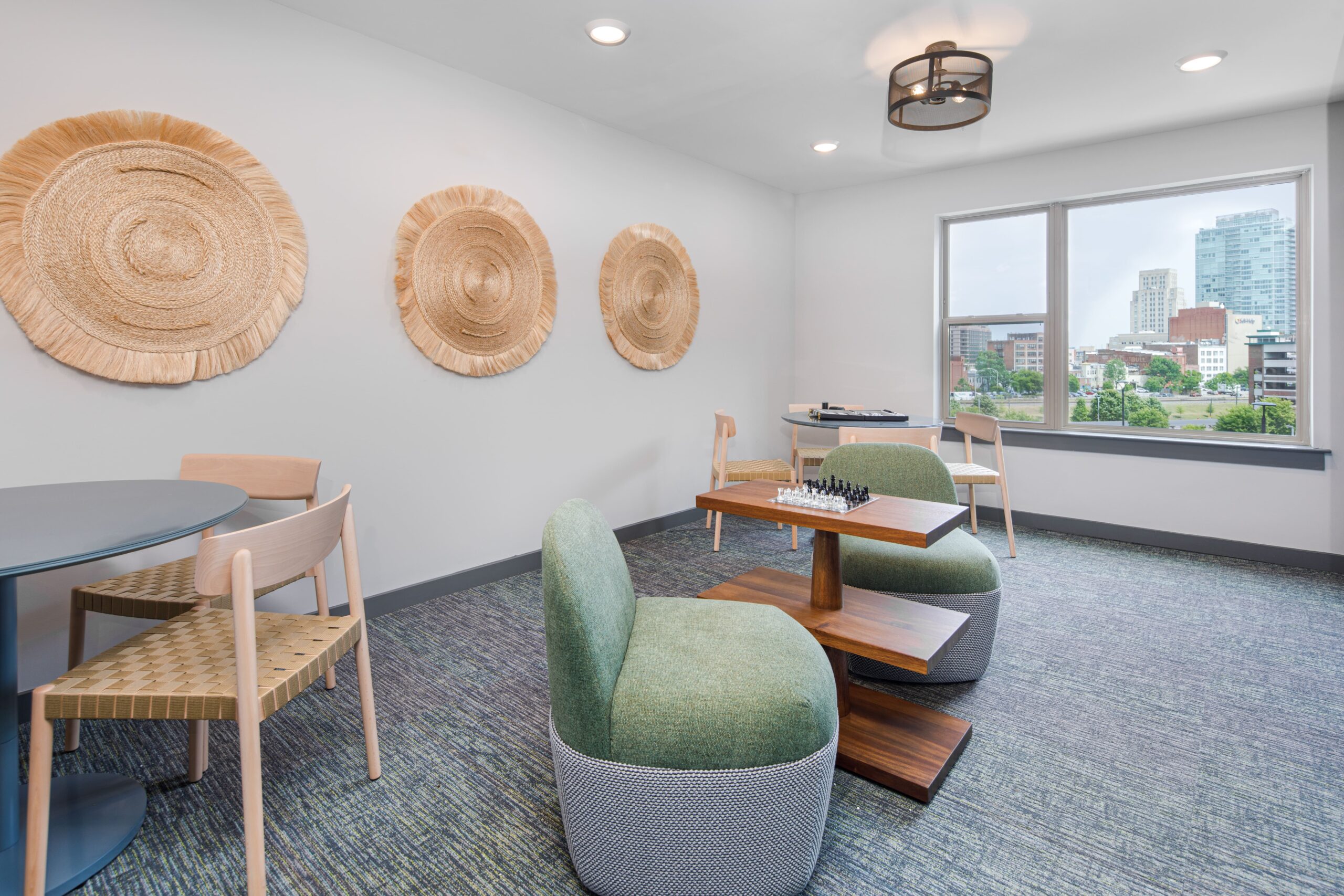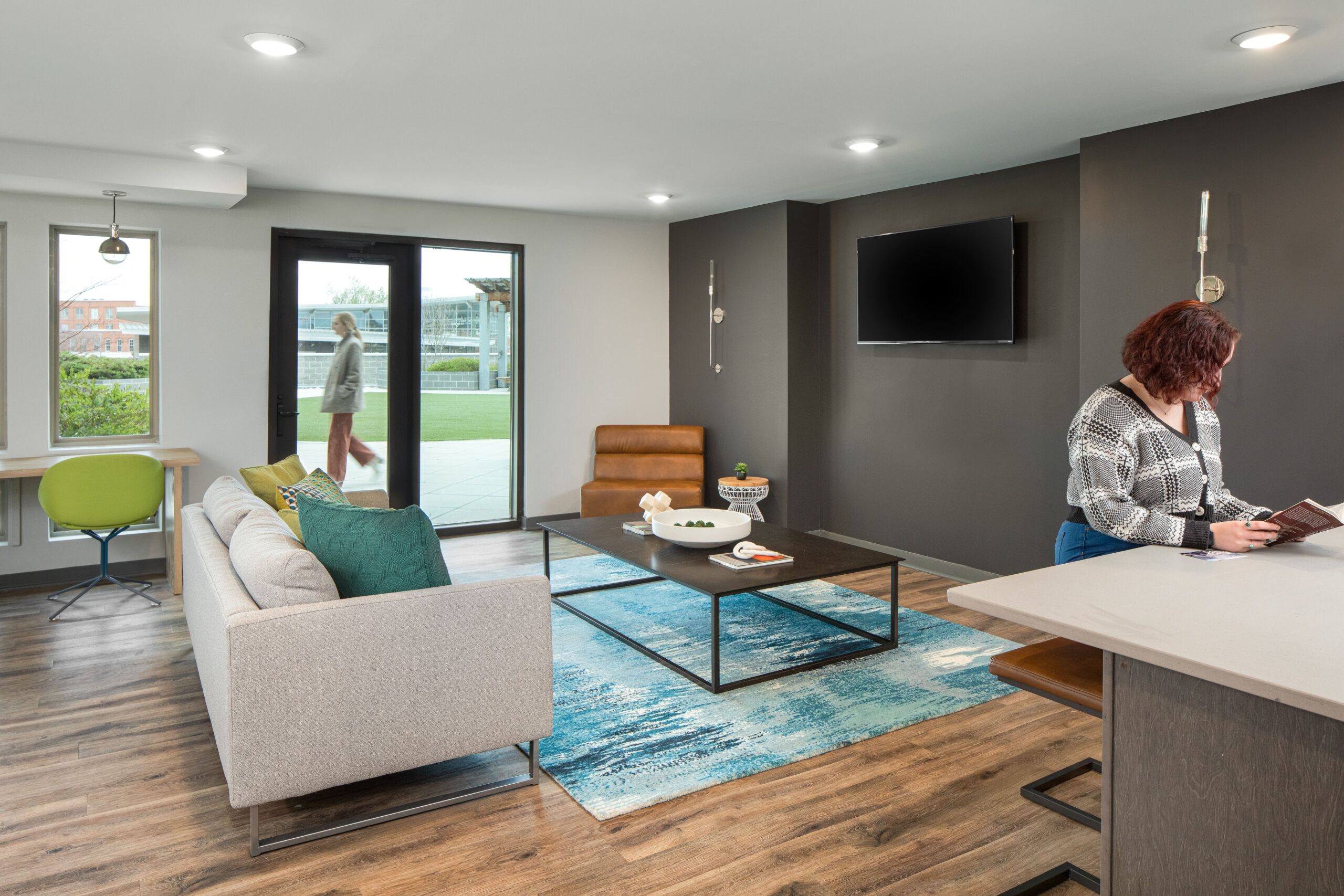 Willard Street Apartments is a beautiful example of housing that is not merely affordable, but conveniently located and impeccably designed […] I am inspired by […] this group to serve our community's most vulnerable.