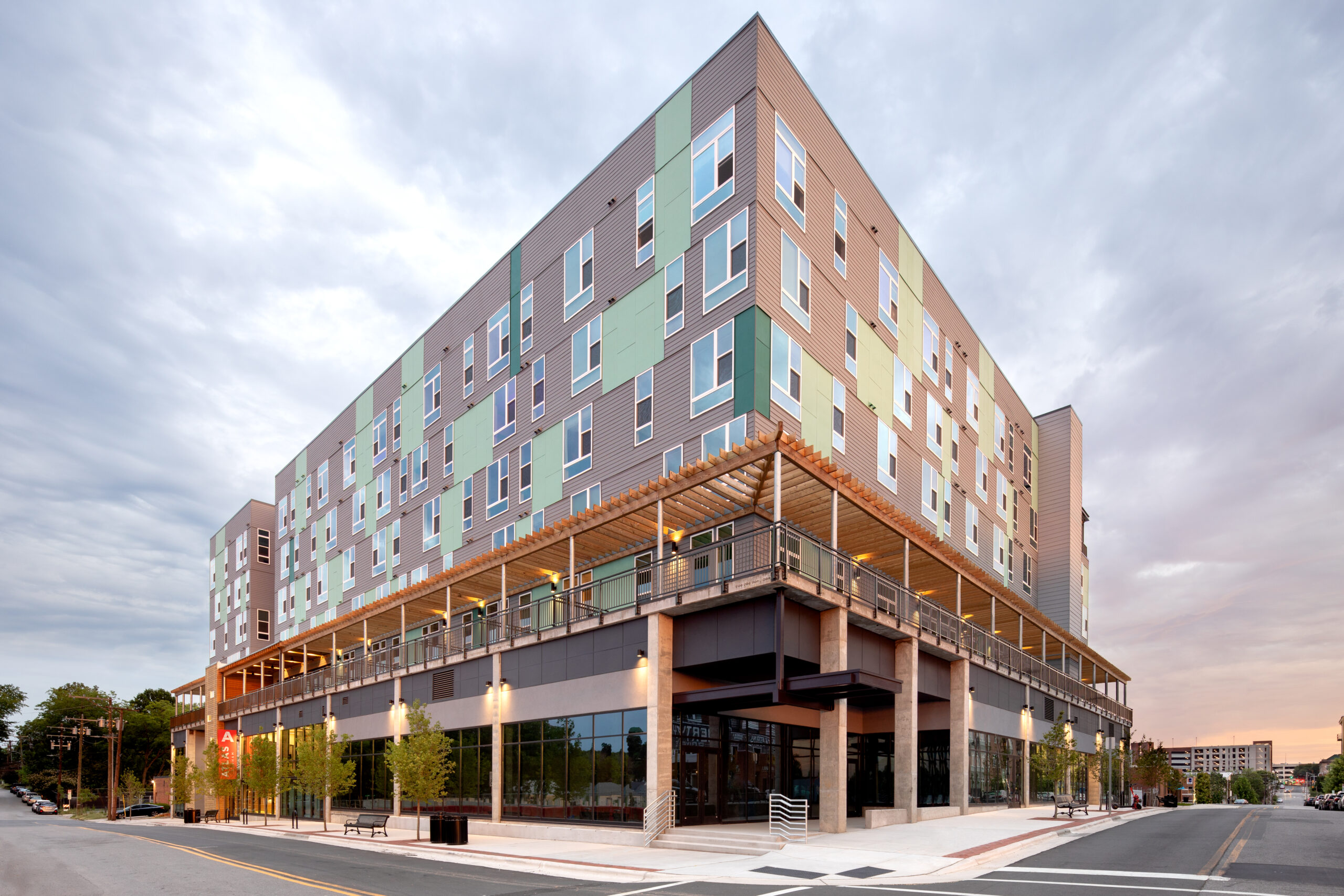 Client
Rigsbee Central Park, LLC
Project Size
176 units, 7,000 sf retail
Efficiency & Creativity Meet.
Durham, NC
Designed for efficiency and creativity from top to bottom, Atlas Durham is a seven-story building situated on a landlocked site that was once home to a car dealership. Programmed for nearly 200 units, each unit optimizes flexibility to maximize space by incorporating micro-units. While footprints are smaller, the amenity spaces and connections to retail are an extension of home.
Micro-studio units.
Completed in February 2022, Atlas Durham sits on a 1-acre site at W. Corporation Street and Rigsbee Avenue. The community is the Triangle's first dedicated micro-studio apartment complex, and North Carolina's second overall. The privately funded project aimed to keep Durham's affordable housing issues in mind by offering smaller high-end apartments in the city's central core, but at a more reasonable price and still offering residents all the needed amenities.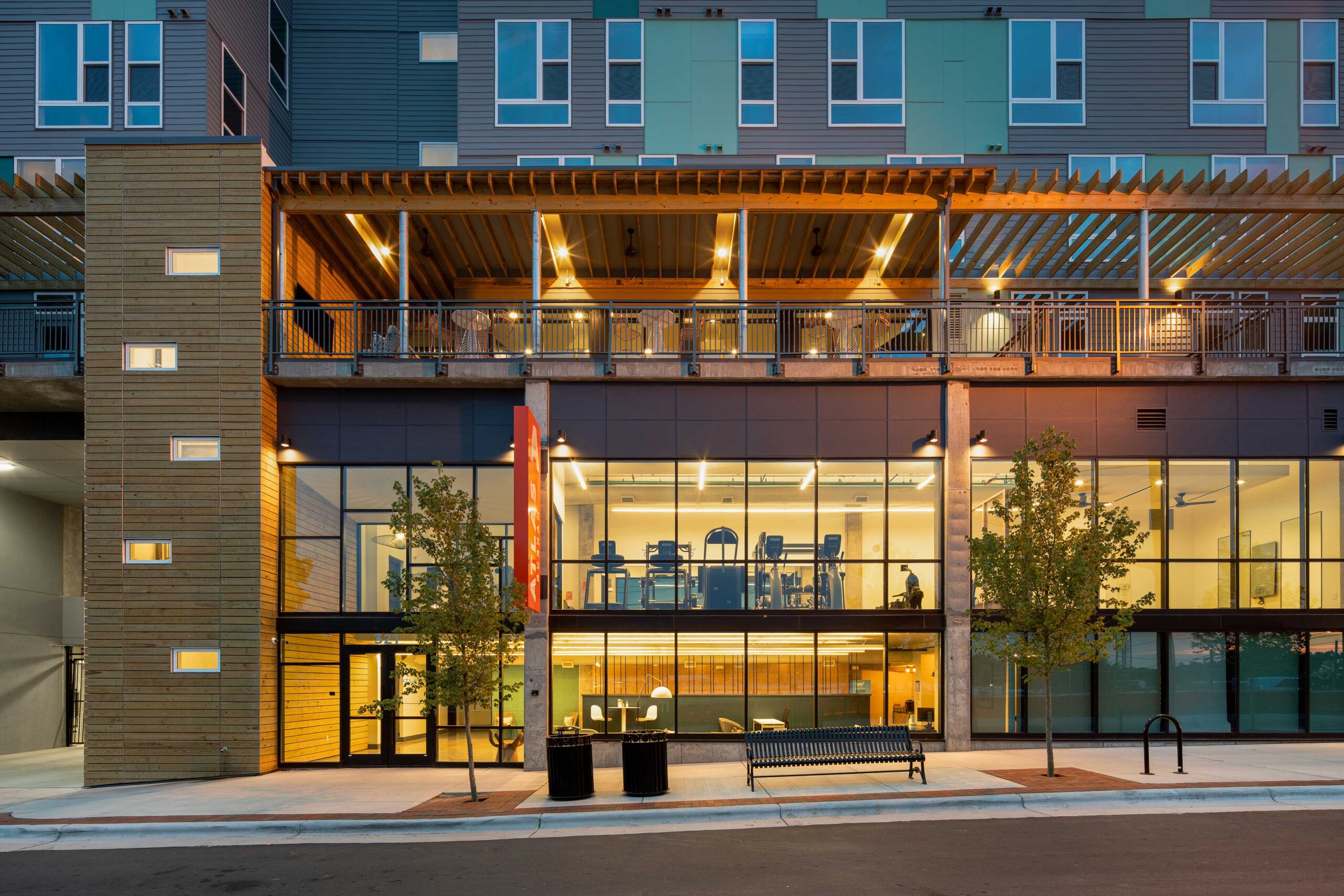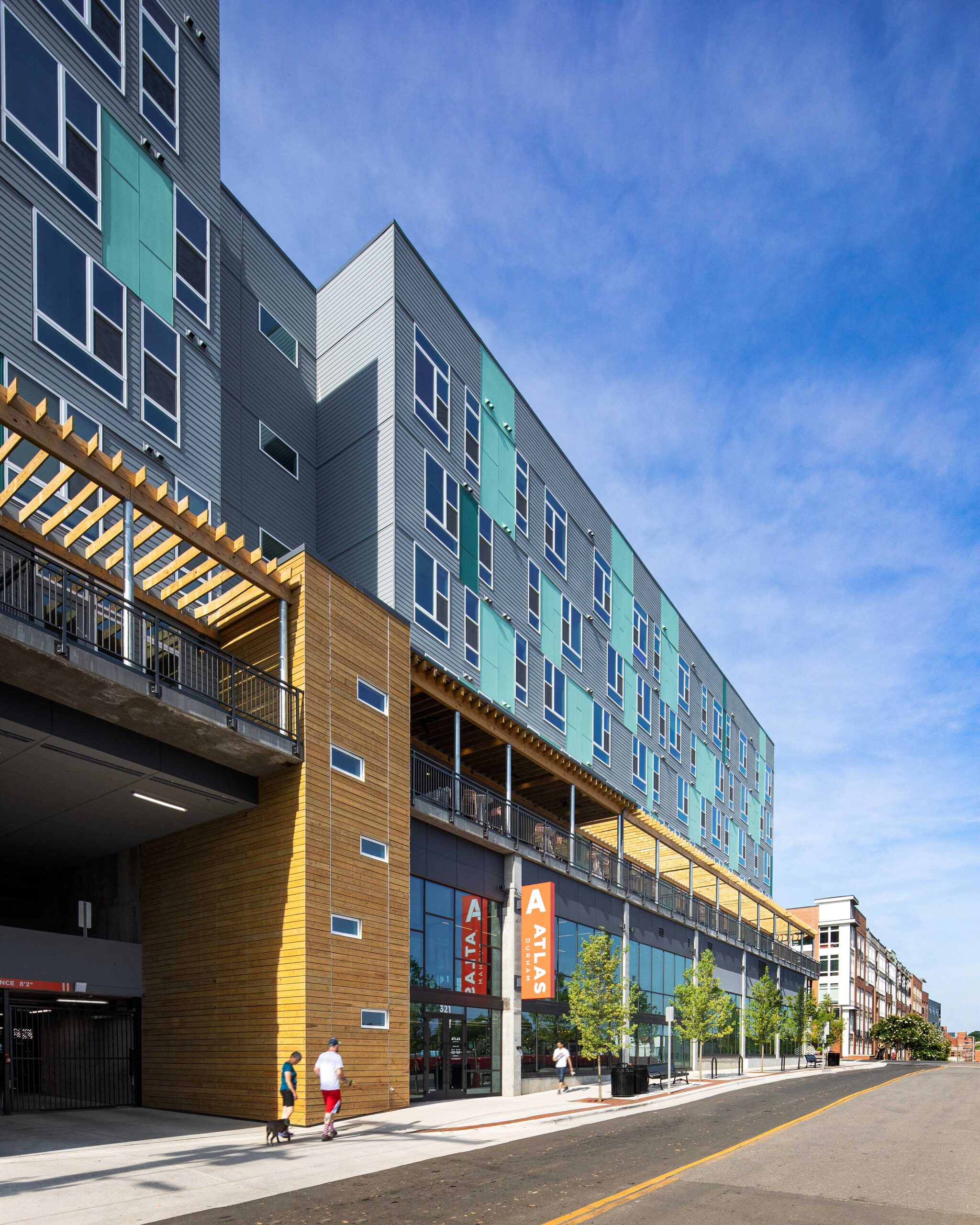 Splashes of bold colors.
Residents have access to a double-height club area that consists of a lounge, co-working, and café spaces. The interior design playfully interacts with its guests attracting them with splashes of bold colors that accent the subtlety of the rest of the space.