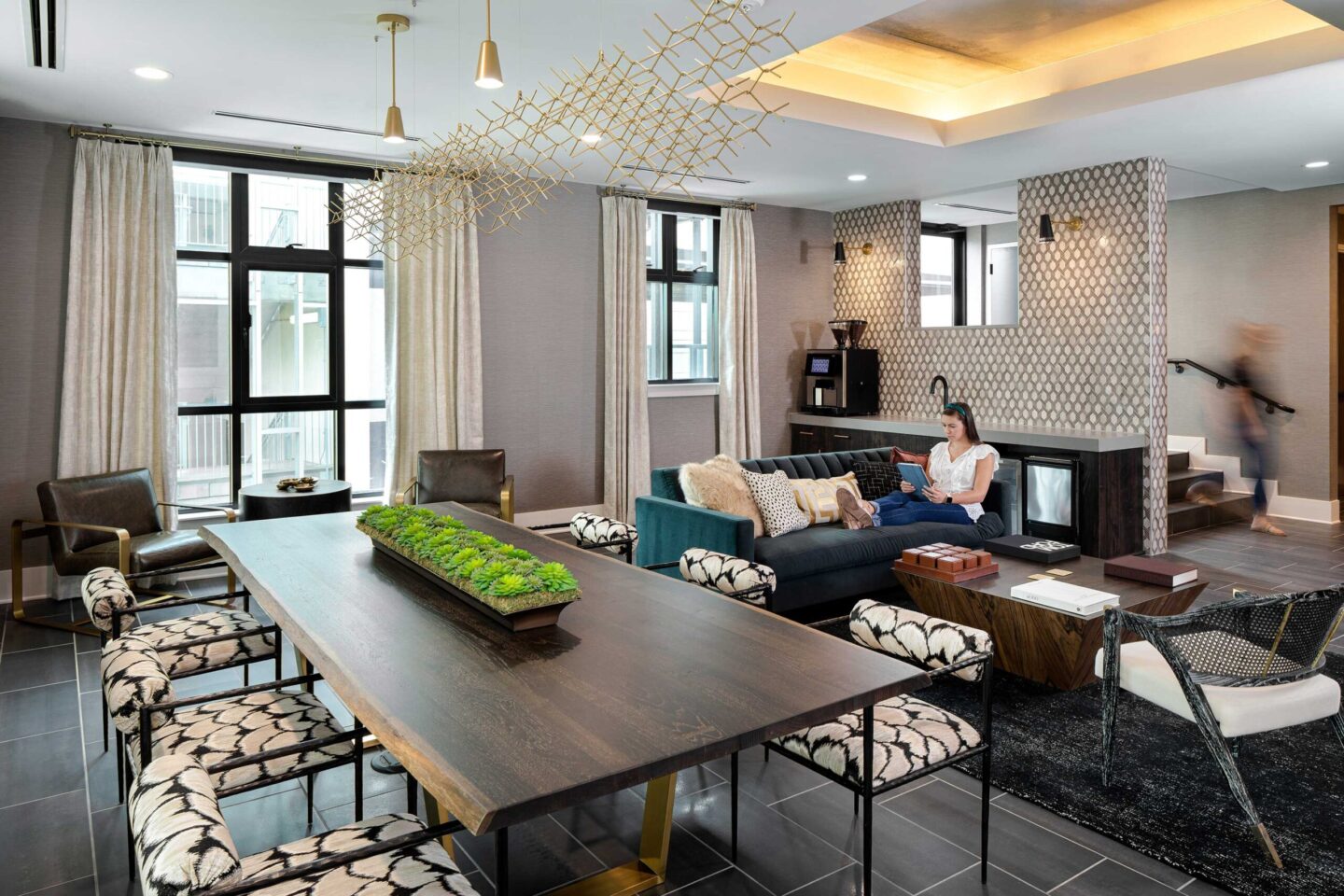 Project Size
71 units, 6,200 sf retail
Construction Type
Type I-A precast concrete
Precast Concrete Redefines Luxury.
Charlotte, NC
Distinguished as the first residential high-rise building constructed from precast concrete in the Southeast region, Hawk stands as a pioneering example of architectural achievement. Hawk is a 13-story mixed-use building with a boutique concept featuring only six custom units per floor averaging 1,223 square feet, and offering studio, two-, and three-bedroom layouts. Hawk also considers the future needs of Charlotte's expanding community, with the provision for potential conversion of the units into condos.
Awards

2021 Best Unit Design Merit Winner

Multifamily Executive Awards

2021 Heavy Hitter's Top Apartment or Condo Development

Charlotte Business Journal
Accelerated construction timeline.
By leveraging precast concrete, the design not only ensured structural integrity but also accelerated the construction process, minimizing disruptions to the surrounding community. Utilizing a remarkably small surface area spanning just 0.35 acres, the design team crafted a vertically dense structure that soars to a height of 165 feet.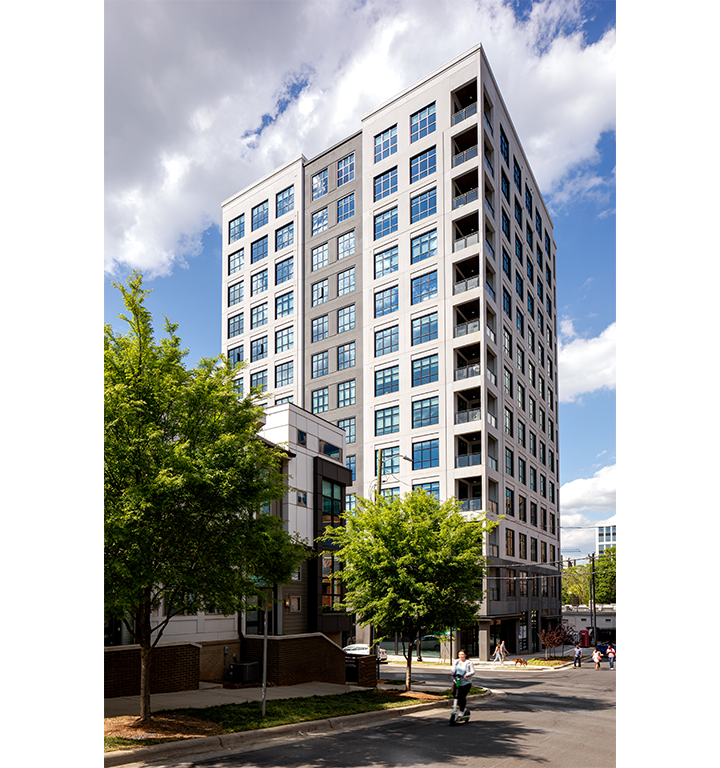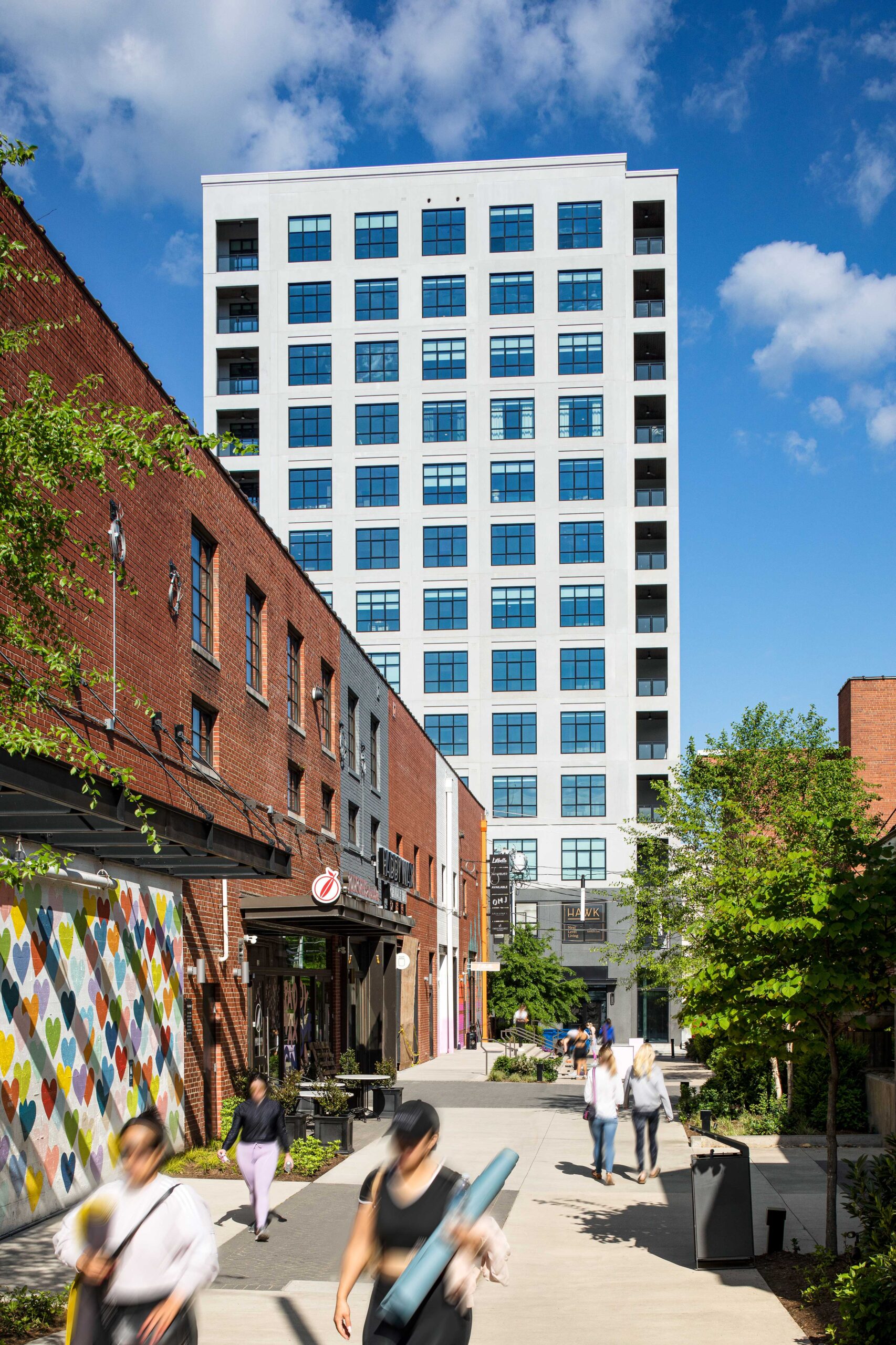 Custom accents. Intimate shared amenities.
Each unit consists of custom-designed wardrobes, French-door refrigerators, custom cabinetry, and quartz counter tops, as well as a glass shower room with a free-standing soaking tub. Hawk's amenities include a warm, modern lobby with brass mailboxes and custom art pieces, as well as an intimate entertainment lounge.
Transcending typical apartment ambiance.
A notable departure from conventional apartment buildings can be observed in the placement of Hawk's kitchens. Versus being positioned near the front entry, as commonly seen, they are strategically located on the exterior of the units, boasting expansive windows that offer sweeping views of the skyline. This seemingly minor adjustment transforms the living experience, imbuing residents with a sense of dwelling that transcends the typical apartment ambiance.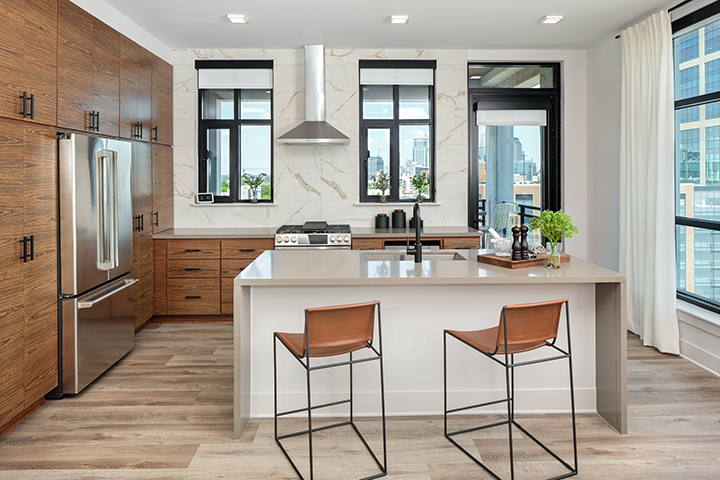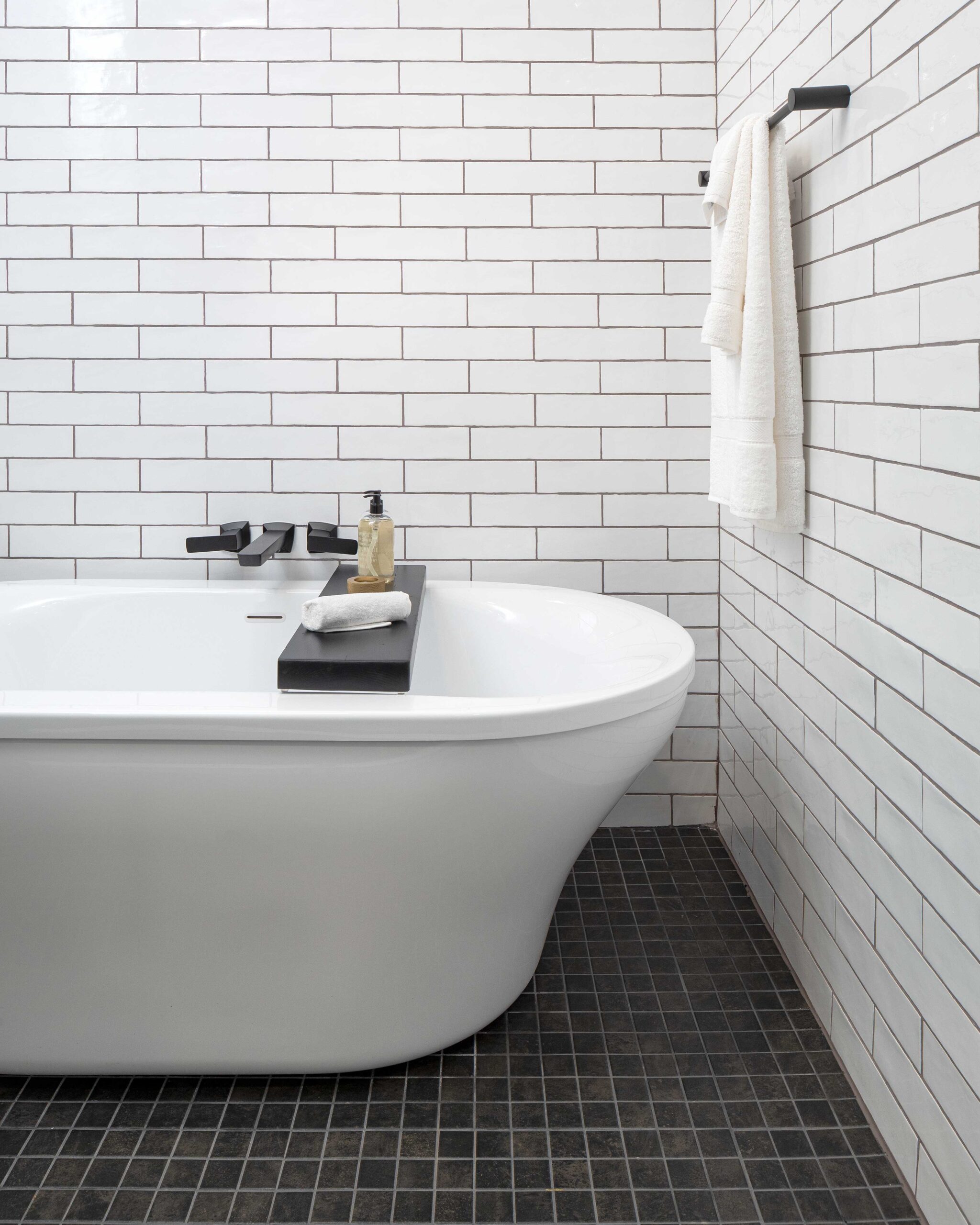 The Hawk team worked meticulously to deliver a housing option that didn't yet exist in Charlotte resulting in a success high profile development. Hawk is evidence of the strength and viability of the high-end rental market in Charlotte."