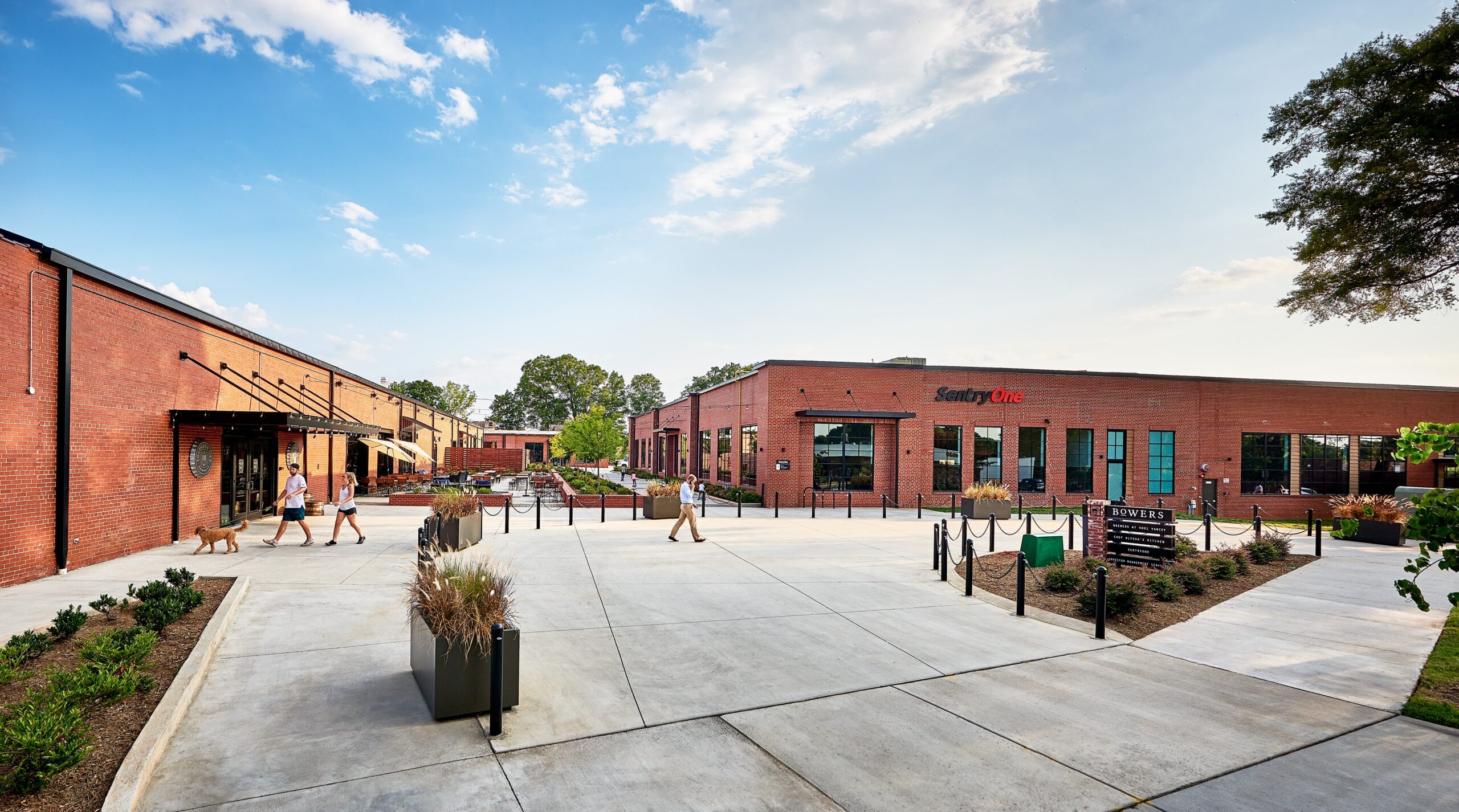 Outdoor Walkability Oriented.
Charlotte, NC
Bowers Fibers is an adaptive reuse project involving the renovation and conversion of a cotton storage warehouse into a vibrant mixed-use community featuring restaurants, offices, and retailers. Nestled tightly on a corner site adjacent to the Charlotte Light Rail, the project is strategically positioned to serve as a destination for Lower South End's demographic.
A pedestrian's delight.
The design team converted the original warehouse, spanning over 120,000 square feet, into a thriving multi-building urban space covering 50,000 square feet, of which included 25,000 square feet of outdoor space and pedestrian walkways.
Original character preserved.
The team collaborated to rezone the property to allow for mixed-use with a reduced parking requirement, demolish a significant portion of the warehouse to create adequate parking spaces and open areas, preserve the original character of the buildings while modernizing them to meet contemporary tenant needs, and ensure the design integrated with its surrounding neighborhood.