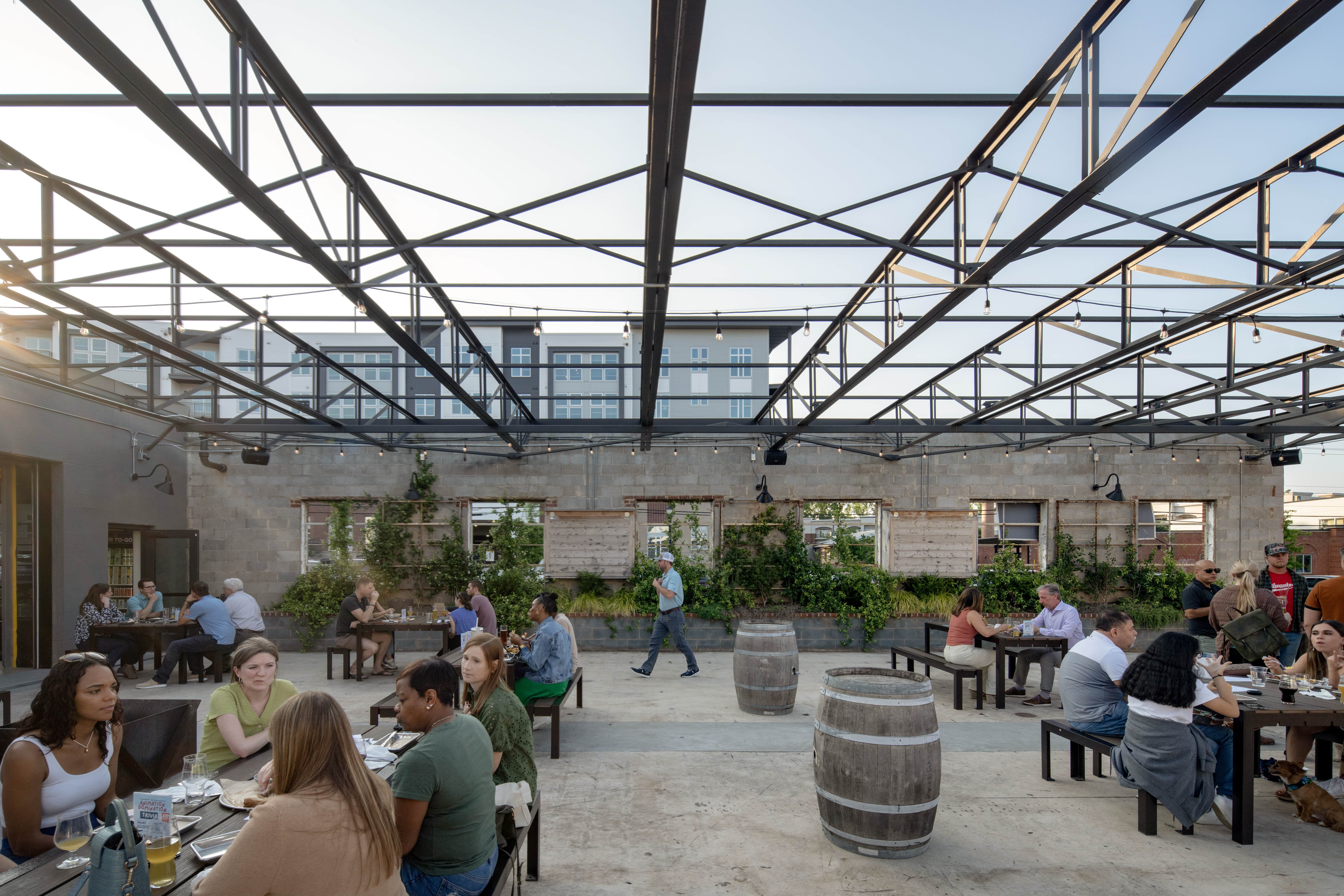 Potato Chip Factory Craves New Use.
Charlotte, NC
Inaugurated in 1955 as the headquarters of Mitchum Quality Snacks, the site encompasses two one-story buildings reimagined to cater to diverse needs. Making use of the site plan, visitors experience a 22,300 square foot brewery and restaurant, 5,200 square feet of inviting retail space, and an expansive 46,100 square feet of office space. These once underutilized buildings have become a vibrant addition to the thriving West End of Charlotte, providing an array of dynamic offerings for the community to enjoy.
Savor the local flavor.
Salt & Vinegar is home to Legion Brewing, a staple in the Charlotte area. The design team reused elements of the factory while adding modern details as a nod to its past, creating a destination for this community retail partner.
A chip off the ol' block.
The design team preserved the facade that greets West Morehead, using it as a buffer from nearby traffic and creating an intimate experience between the buildings and the plaza.