Two Cline Projects Commended for Design Excellence and Preservation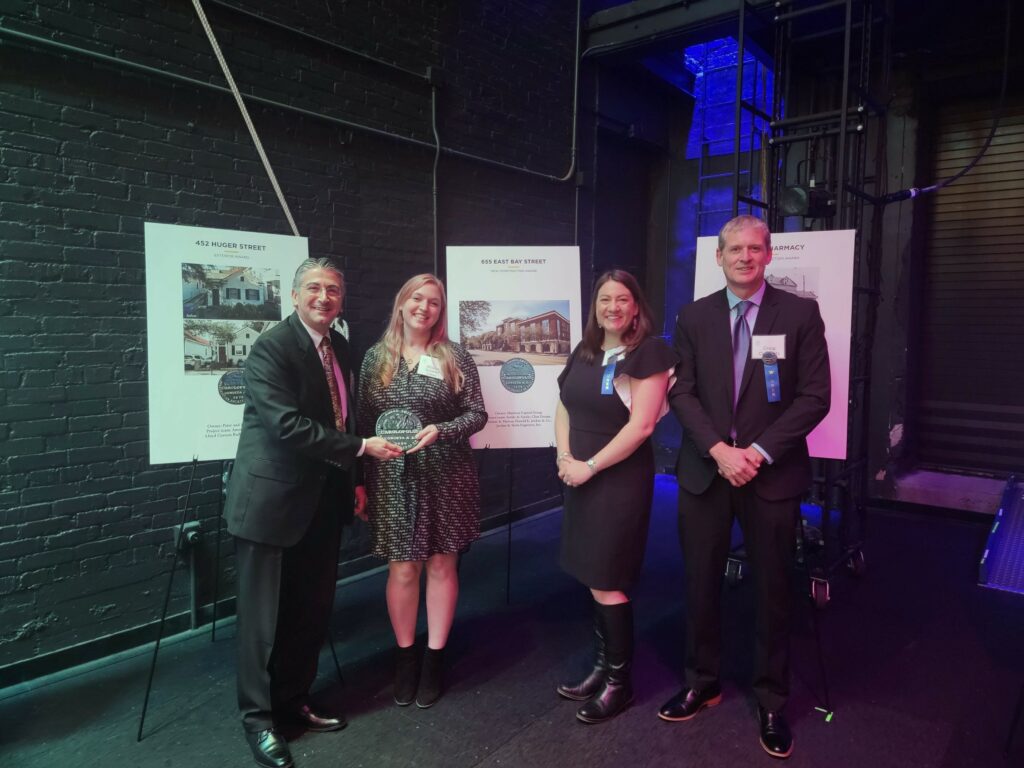 The Triangle Business Journal's 2023 Space Awards and the Preservation Society of Charleston's 69th Carolopolis Awards presented their award winners on Thursday, February 2, 2023, where Cline Design was recognized for design excellence and preservation for two respective developments. The Ramsey Apartments won a Space Award distinguishing the project as "Top Multifamily Development" in the Triad region. In contrast, 655 East Bay Apartments won a Carolopolis Award in the New Construction category in Charleston, South Carolina.
The Ramsey Apartments, located in Durham, North Carolina, was recognized for its unique amenities, such as a resident wine cellar with a community wine fridge, a reserved guest suite for visitors, and an abundance of courtyards, making the residential outdoor experience a unique space to host, gather and unwind. The project was completed in 2022 and is a new staple to the bourgeoning city on Pettigrew Street.
Cline Design was the Architect, Interior Designer, and Landscape Architect for The Ramsey, with partners including Developer, PGD Pettigrew Gateway, LLC; Mechanical, Electrical, and Plumbing Engineer, Lighthouse Engineering; and Structural Engineer, McVeigh and Mangum Engineering.
Since 1953, The Preservation Society of Charleston's Carolopolis Awards has honored historic preservation by recognizing exceptional projects that protect the historic resources of Charleston and the Lowcountry. 655 East Bay's unique design concept features multiple residential buildings of varying scales and heights, incorporating court streets, small, intimate lanes, and smaller structures with vertical proportions with street-oriented entrances, often found in Charleston's footprint.
"Working on 655 East Bay was such a unique experience. Not every day do you have the privilege of being part of a project that is so ingrained in the fabric of historic Charleston. Helping to develop historical details was one of the many rewarding challenges that helped me personally grow as an architect," said Allison Schaefer-Crews, who accepted the award on behalf of Cline.
Cline Design was the Architect of Record, Interior Designer, and Landscape Architect for 655 East Bay with partners including Owner and Developer, Madison Capital Group; Design Architect, Sottile & Sottile; Civil Engineer, Thomas & Hutton; and General Contractor, Harold K Jordan & Co.